Call for Applications: MERICS European China Talent Program
2021 Special Edition for Young Professional Women*
The Mercator Institute for China Studies (MERICS) is pleased to invite applications for the 2021 Special Edition for Young Professional Women* of the European China Talent Program (ECTP).
Now in its seventh edition, the ECTP will gather a select group of 15 European early career female scholars and professionals in Berlin to discuss European China policy with senior decision makers from politics, business and civil society. Besides having a clear China-related research and/or work record, participants are eager to deepen their understanding of China and its impact on Europe, to provide fresh ideas on European China policy and to become part of a unique network of future China experts.
This year, MERICS wants to shine a light on the many excellent young female, non-binary and young transwomen talents in the European China research community and contribute to gender-diversity and inclusion. We want to provide candidates with unique training and a mentorship opportunity where they will benefit from exchanges with participants and experts from various China-related career paths. Additionally, selected young ECTP participants will be able to gain insights into the work of MERICS, the largest European research institute on contemporary China.
Throughout the program, participants are expected to work in teams to develop and present concrete proposals aiming to advance European China policy. MERICS seeks to publish selected program outputs. For more information about previous editions of the European China Talent Program, please see: https://www.merics.org/en/about-us/ectp.   
The 2021 edition of the ECTP will take place on November 9 - 12, 2021 at MERICS in Berlin.
 
Applicants need to meet the following requirements:
*Young professional female, non-binary or transwoman;
Recent PhD or Master's graduate, or an advanced postgraduate student with a strong China background (Sinology/Chinese studies is not a requirement; China-related experience from any field is welcome);
Strong interest in contemporary Chinese politics as well as European policymaking;
European citizen (EU member states, EU accession countries, EFTA countries or UK);
Excellent command of the English language; good Chinese language skills are an asset;
Willingness to prepare substantive input ahead of the program.
 
To apply please provide the following documents:
A one-page CV highlighting candidates' China-related experience;
A brief one-page essay (max. 4,000 characters including spaces).
Candidates should also indicate their gender, nationality, place of residence and institutional affiliation. No other documents or references should be included.
The brief essay should provide some personal thoughts and ideas on the following question: As China has emerged even stronger from the Covid-19 pandemic, which China-related policies should be on top of the European agenda? In answering this question, applicants should address at least three points, namely:
Select an area of China policy where Europe urgently needs to respond to a challenge or seek increased cooperation with China.
Explain why this is critical for Europe and why European actors need to devise new solutions and/or revise their approaches vis-à-vis China.
Make one proposal to advance European China policy in this area, suggesting concrete steps regarding who should do what to implement the idea.     
Successful applicants will receive a travel allowance and board and lodging for the duration of the workshop.
A note on travelling to Berlin: As of June 2021, we are optimistic that we will be able to hold the ECTP in Berlin in November. After more than a year of mostly digital or hybrid events, we look forward to an in-person meeting. Nevertheless, many Covid-19 related uncertainties remain. Decisions concerning specific travel requirements (e.g. tests, vaccination) will be made later and in accordance with relevant regulations and best practices. We will do whatever we can to enable all participants to join in person; at the same time, we ask for your understanding should the conditions force us to take decisions that may be unfortunate for some (e.g. travel restrictions affecting specific regions).
Candidates should send their application as one single PDF file to [email protected] by July 18, 2021. Shortlisted candidates will be invited to take part in a Zoom interview in the last week of July.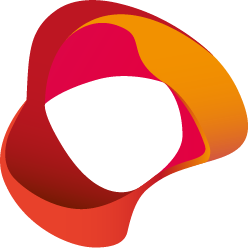 We look forward to receiving your application and to learning more about your perspective on Europe-China relations.

Addressing to: [email protected]
Deadline: July 18, 2021