Apply from now until March 26 for the Think Tank School 2023. The Think Tank School consists of four training modules, a study tour, and three practical and self-organized project phases. The Think Tank School starts in May and runs until October 2023. Up to 15 places are available for the 2023 cohort.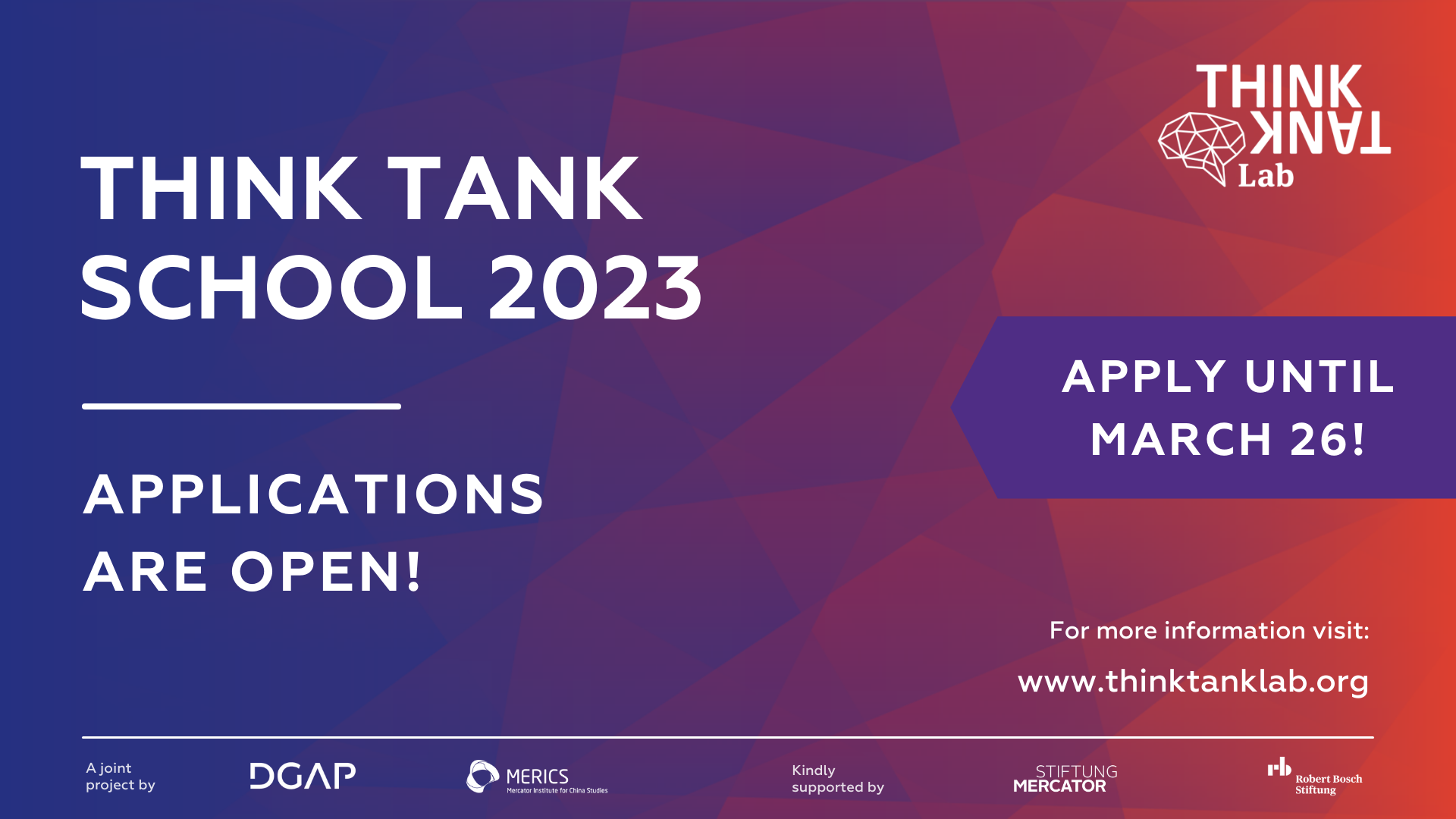 The Think Tank School is a unique training program that empowers the next generation of think tankers to further develop their skills for effective think tank work and expand their network in the German and international policy community. It is based on a competency framework that is specifically developed to reflect the variety of roles required of think tankers today. The Think Tank School combines different forms of learning that focus on the professional development of its fellows and support knowledge transfer to the fellows' organizations.  
The Think Tank School is one of three pillars of the "Think Tank Lab" which is hosted in partnership with the German Council on Foreign Relations (DGAP) and MERICS. The three-year project is funded by Stiftung Mercator and Robert Bosch Stiftung. For more information on the school and its curriculum visit: http://www.thinktanklab.org/
Click here to apply for a spot in the Think Tank School 2023. Please fill out the application on the website and upload all supporting documentation by Sunday, March 26, 2023.
The participants of the 2023 cohort will be announced no later than April 6, 2023.
We look forward to your application.