Five key lessons for better onboarding processes in think tanks
By Roderick Kefferpütz
In the framework of the Think Tank Lab's Onboarding Challenge, nine representatives from different think tanks came together to share their experiences with onboarding processes in their organizations and to develop resources to improve how new staff members are welcomed and integrated when joining a think tank. Below we want to share five key take-aways.
Starting out as a new think tanker can be a daunting task. And how quickly one grows into this role, integrates into a think tank, builds up a network and reputation, very much depend on the onboarding processes available. The first few months in a new think tank are therefore a crucial time. They can determine how fast the new think tanker finds her or his feet.
Likewise, think tanks have a great interest in integrating new think tankers into the structure and culture of the organization. It typically takes up to eight months for a new hire to reach their potential. That is a relatively long time, especially given the often short contract durations in the think tank sector. Structured onboarding processes, induction programs and other tools can help cut this time down. They are also crucial for employee retention. While there is a lack of onboarding and HR data for European think tanks, research suggests that there is a 19 per cent turnover rate for the non-profit sector in the US, with a large percentage of this turnover taking place in the first three months. According to this research, effective onboarding programs raise the chances of new hires remaining at their organization after three years by 69 per cent. This data is corroborated by HR firms, which have found that organizations benefit from a 62 per cent rise in new hire productivity and 50 per cent greater new hire retention. Effective onboarding processes also provide a whole range of other positive outcomes ranging from increased job satisfaction to high commitment to the organization and decreased occupational stress. Good onboarding practices are therefore essential. In a variety of community workshops, however, we learned from fellow colleagues that think tank onboarding is a particular challenge.
New think tankers can struggle to navigate the business and find their role when they first start working at a think tank. It can be difficult for them to learn the ropes of the trade: there are a lot of demands placed on think tankers, ranging from policy analysis and good writing to media engagement and fundraising. Moreover, think tanking is not something you can study at university (although early-career think tankers do have the opportunity to join our Think Tank School).
Think tank organizations likewise face their own particular challenges when it comes to onboarding. Smaller think tanks in particular often lack the capacities, such as human resources departments, to manage structured onboarding processes. And senior think tankers with staff responsibilities do not always have the necessary time to commit to comprehensive onboarding. In addition, good onboarding is a cross-team effort. It involves multiple departments, that is, colleagues from human resources and administration, event management, IT, communications, and publications, as well as research and fundraising.
Given this context, the Think Tank Lab organized a 5-month community challenge on onboarding in the second half of 2021, bringing together ten participants with different backgrounds – ranging from HR officers to early career think tankers and senior associate fellows – from eight different think tanks. The working group analyzed existing onboarding processes in their organizations and shared experiences, practices, and insights, all with the aim of strengthening think tank onboarding processes and supporting the early-stage development of think tankers. 
Below we offer five key lessons for better onboarding in think tanks. We are sharing two more related resources in this Toolbox that the working group developed (an onboarding support sheet and a 100-day feedback survey) to help implement structured onboarding measures. 
Five key lessons for better onboarding in think tanks:
1. Onboarding isn't just paperwork; it's about building a relationship.
Onboarding is more than official documents and processes. It is about socially integrating the new staff in the organization and conveying the organization's culture. Onboarding can be a lot of administrative work involving contracts, disclosure agreements and IT security trainings. This, however, can at times lead to less time being made for social interaction and integration. Some participants stressed that this can particularly be the case for large organizations, highlighting the need to properly introduce the new colleague to all the different departments and team members, and making sure the new think tanker is included in social gatherings at the organization. One think tank, for example, regularly hosts a welcome breakfast for new staff.

2. Define the larger organizational purpose within onboarding.
Goal-setting and vision are important elements in onboarding processes. New think tankers don't just want to learn about their new work environment and job, they also want to know what role they are possibly going to play in the organization at large and feel like they are contributing to the organization's mission and vision. So instead of using the first meeting to discuss relatively mundane organizational issues, think tanks would do well to highlight what they stand for, why they exist, what they want to achieve, what their vision is and what role the new staff is envisioned to play in this. This conveys a sense of purpose to the new think tanker, strengthening the identification with the organization and subsequently fosters a stronger sense of belonging and organizational culture.

3. Onboarding is a process. Focus on the continuous integration of new colleagues.
Onboarding isn't just a number of steps that you have to go through in the first week after a new colleague joined. It is a continuous process that has to be flexible and adapted depending on how the integration of the new staff member is progressing. In this context, regular check-ins and feedback play a substantive role in the successful integration, motivation, and performance of new think tankers. It ensures that the new staff is not isolated and has ample opportunity to share concerns or difficulties. Regular staff interactions, such as monthly staff drinks, which one think tank has introduced, are valuable occasions for new think tank colleagues. The participants of the community challenge particularly highlighted the importance of having a 100-day feedback milestone, which equates to the midway point of the customary six-month probationary period.
To support think tanks interested in introducing such a routine in their organization, our working group developed a "100-Day Feedback Cheat Sheet" with guiding questions that can be adapted to the needs of the organization.

4.  Coordinate onboarding and prepare the mentors.
Onboarding processes involve a variety of different departments and people. This makes effective onboarding coordination particularly important. As such, make sure that everybody knows their respective role when it comes to onboarding a new colleague and that there is a central person responsible for ensuring the necessary onboarding steps are being taken. Participants of the Onboarding Challenge mentioned the need to prepare think tankers with team management responsibilities with regards to their onboarding duties. It was highlighted that think tankers with staff management responsibilities oftentimes get into leadership positions because they are experts and opinion leaders in their field, not necessarily because they have particularly strong managerial skills. As such, participants noted the need to prepare team leaders for this role. To do so, HR could develop onboarding guidelines and senior leadership should make sure team leaders have enough time for effective onboarding of new staff.
The Onboarding Support Sheet developed in the framework of the Onboarding Challenge can support think tanks with setting up such a routine.

5. Given pandemic-induced lockdowns, consider re-boarding.
Last but not least, the issue of re-boarding was also emphasized. Pandemic lockdowns and two years of working remotely from home have put a strain on social interaction and cohesion for many organizations. It has also been a particularly difficult time for new colleagues to join the organization with minimal opportunities for social interaction. This can negatively impact the organization's work culture and make staff feel less connected to the organization. Re-boarding and focusing on activities that bring colleagues together again are therefore particularly important now.
Resources:
The Think Tank Lab would like to give special thanks to the participants of the Onboarding Challenge for their valuable contributions and input. Without them the developed resources and key take-aways would not have been possible.
Marion Calistri, Stiftung Wissenschaft und Politik (SWP)
Lukas Hochscheidt, Polis 180
Anna Hudz, Zentrum Liberale Moderne (LibMod)
Vadim Kononenko, Egmont Institute
Nicolas Lux, Stiftung Wissenschaft und Politik (SWP)
Jan Menzer, Austria Institut für Europa- und Sicherheitspolitik (AIES)
Panja Richter, Deutsche Gesellschaft für Auswärtige Politik (DGAP)
Lisa Maria Rumpf, Polis 180
Maike Voss, Deutsche Allianz Klimawandel und Gesundheit (KLUG)
 
---
Roderick Kefferpütz
Former Senior Analyst at MERICS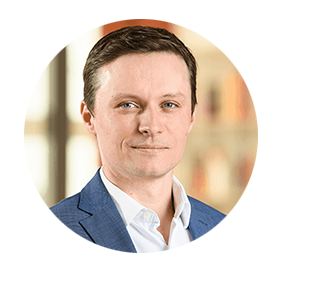 Roderick Kefferpütz was a former Senior Analyst at MERICS. Before joining MERICS, Kefferpütz was Deputy Head of Unit for Strategy at the State Ministry of Baden-Württemberg. Prior to that he worked ten years in Brussels, amongst others as chief of staff to MEP Reinhard Bütikofer, Chair of the European Parliament's Delegation to China. Kefferpütz began his professional career with research positions at the Heinrich Böll Foundation offices in Moscow, Warsaw, and Brussels.