Tips and tricks for writing a policy paper that makes an impact
by Wiebke Ewering and Claudia Wessling
In this guide, the authors share some tips and tricks for writing impactful policy papers. They list questions that you need to ask yourself before you begin to write and provide practical tips for structuring and writing a policy paper.
---
Wiebke Ewering
Head of press and communications at the German Council on Foreign Relations (DGAP)
Wiebke Ewering is the head of the press and communications department at the German Council on Foreign Relations (DGAP), where she oversees all aspects of external communication. With extensive experience in press and public relations, Wiebke has previously worked for organizations such as the European Council on Foreign Relations (ECFR) in Berlin, the Dahrendorf Forum at the Hertie School of Governance and London School of Economics, and the Franco-German Youth Office. She holds a double Master's degree in Political Science and European Studies from Freie Universität Berlin and Sciences Po Paris, as well as a Bachelor's degree from the University of Osnabrück and the Université de Montréal. 
 
Claudia Wessling
Director of Communications and Publications at MERICS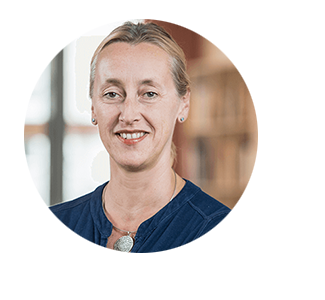 Claudia Wessling leads communications and publications at Mercator Institute for China Studies (MERICS). She is a seasoned journalist and Asia expert focusing on China and Indonesia. Prior to joining MERICS, Claudia was an editor and correspondent for German politics at news agency Agence France-Presse in Berlin. Also a freelance science reporter, she specializes in mathematics, information technology, and digitalization, and has written for publications such as Heise Technology Review, Tagesspiegel, and Handelsblatt. She studied Chinese, Indonesian, and economics in Bonn, Wuhu and Yogyakarta, and science journalism in Berlin.