picture alliance / dpa | Lintao Zhang / Pool
MERICS Briefs
MERICS China Essentials
US election: Beijing uncertain about what a Biden win means for China
The facts: While many world leaders have rushed to congratulate Joe Biden for his projected win of the US presidential election, China's government kept silent for days. President Xi Jinping's hesitation may have been caused by a lack of certainty over what a Biden administration means for US-China relations.
While Biden is expected to take a different approach from Trump on foreign policy generally, given bipartisan support for a more competitive relationship with Beijing, he is unlikely to change policy toward China. He is, however, likely to want to strengthen ties with allies in Europe and the Indo-Pacific in order to try to create a more unified approach to China, and he may well try to engage Beijing on issues of global and mutual interest, such as climate change and the environment, or public health.
For the domestic audience, Beijing has concentrated its efforts on presenting the US elections as a "mess". Instead of acknowledging that Biden has gone past the 270 electoral college votes required to win the election, Chinese state media chose to report it as the American media who declared Biden the victor, focusing on riots in the streets and the divisions in US politics. China is using Trump's challenge to the results of the US election as a foil to present itself as the more rational and, ultimately, superior governance system.
What to watch: A Biden presidency is likely to bring more opportunities for transatlantic cooperation on China, potentially making it easier for European countries to take stronger action against some of China's most damaging activities, from human rights violations in Xinjiang to IP theft and unfair trade practices.
MERICS analysis: In China the expectation is that US-China relations will generally remain tense and antagonistic but with the hope that on some issues, such as the trade war and Taiwan, they may improve under Biden's presidency. But Biden's likely attempt to get global allies on board with a more assertive China policy would be bad news for Beijing and its efforts to present itself as a responsible global power - a tactic that has worked well during Trump's presidency.
More on the topic: "Trump loses, Biden wins – and Xi remains on notice" - opinion piece by MERICS analyst François Chimits.
Media coverage and sources:
NATO plays a crucial role in shaping transatlantic strategies on China, and this role will likely be defined differently under a Biden presidency. This graphic, designed in cooperation with researchers from IISS in London, shows the status quo of Chinese and NATO partnerships, with a focus on the crucial Indo-Pacific region.
Pan-democratic opposition in Hong Kong's city parliament resigns in protest
The facts: Pro-democracy legislators in Hong Kong have jointly resigned in protest at Beijing's disqualification of fellow lawmakers. The Hong Kong government announced the disqualification of four Hong Kong Legislative Council (LegCo) lawmakers on November 11. Shortly after, the remaining 15 pan-democratic delegates announced their joint resignation, reducing the total number of delegates to 43, including 41 pro-Beijing loyalists. 
A decision passed by the Standing Committee of the National People's Congress just hours earlier was the basis for the disqualification. Accordingly, LegCo members who "support Hong Kong independence, refuse the Central Government's sovereignty over Hong Kong, collude with foreign forces or commit other acts that endanger national security" can be disqualified by declaration of the Hong Kong government.
The decision effectively circumvents existing LegCo procedures and provides Chief Executive Carrie Lam's administration a shortcut for cleaning house and excluding candidates from future elections. While Lam tried to present the move as in line with Hong Kong's rule of law and democratic system, Beijing's Hong Kong Liaison Office bluntly proclaimed that "Hong Kong must be governed by patriots" – in other words, those that support the leadership of the CCP.
What to watch: These developments will forever change the substance of the Legislative Council. Hong Kong is entering a "post-parliamentary era" in which opposition work likely will no longer take place in this body. This also closes one of the remaining avenues for peaceful, democratic engagement between the polarized camps, meaning political opposition will move to other spheres and potentially back on the streets.
MERICS analysis: "The pro-democracy opposition has decided to leave the parliament rather than participate in a charade of performative democracy, where no meaningful opposition is allowed. Hong Kong's democracy was frail to begin with - only half the seats on the LegCo are directly elected by the people, and the chief executive is chosen by an election committee. With this new executive power, Beijing has finally succeeded in remaking the city's parliament in its own image – but also torn down the last semblance of democracy." MERICS Senior Analyst Katja Drinhausen.
Media coverage and sources:
China's fintech giant Ant Financial reined in by politics
The facts: Ant Group's dual listing in Shanghai and Hong Kong – scheduled for November 5, 2020 – was hailed to become the world's largest Initial Public Offering (IPO). Ant Financial is the operator of Alipay, a popular mobile payment system, and facilitates financial services such as micro-lending. Everything seemed set as investors eyed an unprecedented valuation of USD 37 billion. However, at the last minute, Chinese regulators withdrew their prior approval. On November 2, just days before the scheduled IPO, regulators pulled the listing citing regulatory changes. The move was potentially sparked by owner Jack Ma's fiery criticism. During a speech on 24 October, Ma accused Chinese bankers of operating with a "pawnshop mentality", requiring a collateral from borrowers, something that Ant Financial got rid of.
What to watch: The pulling of the listing should be seen as a larger trend to rein in private companies in the financial system. For Ant Financial, the regulatory changes will mean that its lending business, which accounts for nearly 40 percent of sales, will have to be overhauled. The company has acted as a matchmaker bringing customers and banks together. In future, according to People's Bank of China (PBoC) drafts, Ant Financial will be regulated more like a bank, which means capping its loans and funding 30 percent of them (up from the current two percent). This renders the future of Ant Financial's IPO uncertain. With investors' confidence damaged, a 2021 valuation is unlikely to reach previous heights.  
MERICS analysis: "It must have been difficult for Chinese policymakers to pull the plug – the IPO was meant to send signals abroad, portraying China as a formidable player on a global stage. But the episode shows that the CCP increasingly views Ant Financial as a disruption and a source of risk to its control of the financial system. The PBoC is developing its own form of cashless payment and has this year piloted its digital currency. Ultimately, the pressure to control the financial system and tighten the Party's grip on the private economy prevailed. The latest regulation is unlikely to be the last. In China even the biggest firms have to tread carefully." MERICS analyst Maximilian Kärnfelt.
More on the topic: MERICS analyst Kai von Carnap discusses China's new digital money.
Media coverage and sources:
China bans Australian imports in sweeping retribution
The facts: Amid increasing bilateral tensions, Beijing has moved to restrict six billion USD-worth of Australian imports, including coal, copper ore and concentrate, and timber. These restrictions are likely meant as retaliation given progressively deteriorating diplomatic relations between the two countries. Chinese-Australian Sunny Duong recently became the first person to be charged under Australia's foreign interference legislation. Earlier this year, Australia also angered Beijing by advocating an independent international investigation into Covid-19's origins. While China's Ministry of Commerce and customs authority have refused to confirm import bans, an article by the party-state outlet Global Times referred to "import suspensions" of Australian goods. Chinese officials have publicly stated that Australia "knows what it needs to do" to improve the relationship.
What to watch: China's use of coercive tactics for political ends has increased substantially since 2018 as shown by data gathered by the Australian Strategic Policy Institute (ASPI). The dataset shows that Europe is also a major target. This highlights the importance for Australian and European governments to exchange notes on these issues and support each other.
MERICS analysis: "Beijing's reliance on party-state media to communicate trade bans – while the relevant government agencies keep quiet – is a tactic frequently used to maintain ambiguity and plausible deniability. Ambiguity is meant to induce potentially affected companies to pressure their governments to align with Beijing's expectations. Plausible deniability allows the Chinese government to avoid being held accountable in international fora, such as within the WTO." MERICS analyst Lucrezia Poggetti.
Media coverage and sources:
Workers' strikes highlight cracks in great vision for domestic consumption
The facts: Singles' Day or "Double 11", China's annual online shopping spree on 11th November hit new records, with the biggest retailer Alibaba's alone recording $56 billion in sales, giving retailers a much-needed shot in the arm. But the backbone of the industry, the delivery workers have gone on strike amidst wage arrears, a heatedly discussed topic on Chinese social media. As Covid-19 measures kept people at home, online shopping saw a boost and parcel delivery volume spiked to an all-time high. But revenues of courier services took a massive hit from an ongoing cutthroat price war by logistics firms jostling for market share. Unable to keep up with dumping prices of deliveries, some contractors were forced to shut, leaving workers unpaid and helpless. 
What to watch: Exacerbated by the pandemic, China's rich-poor gap is widening. The party needs to make sure that the cheap labor force that powered the country's economic growth in the last decades is not left behind. But this also means more reforms and social benefits for the most vulnerable in a society at a time when government coffers are being squeezed to help businesses stay afloat during the pandemic.
MERICS analysis: President Xi Jinping is declaring victory in eradicating extreme poverty and making China a "moderately prosperous society" by the end of this year. The recent Fifth Party Plenum and the Chinese Communist Party's proposal for the next Five-Year-Plan adopted at the meeting envision a new economic growth model driven by innovation and consumption for China. But the new political catchphrase of "dual circulation" also means that domestic consumption needs to pick up significantly.

"The strikes shine light on the challenges ahead. While the number of billionaires has grown since the onset of the pandemic, income for low-skilled workers has shrunk, especially in the service industry," says MERICS analyst Valarie Tan.
More on the topic: In a recent MERICS web seminar, Valarie Tan discussed the current state of inequality in China with Scott Rozelle (Stanford University) and David Rennie (The Economist). Watch the recording here.
Media coverage and sources:
C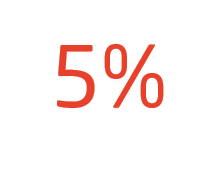 hinese policy makers consider an annual GDP growth target of five percent for the next five years according to policy sources quoted by Reuters.  (Source: Reuters)
REVIEW: Betraying Big Brother: The Feminist Awakening in China by Leta Hong Fincher (Verso, 2018)
Li Maizi (born Li Tingting), Wei Tingting, Zheng Churan, Wu Rongrong, and Wang Man are the "Feminist Five" who were arrested on International Women's Day in 2015 for their attempts to raise awareness of gender inequality and sexual harassment. Their arrests sparked an unprecedented backlash in online fora and on social media platforms, bringing the issue of widespread sexism to the fore and presaging the global MeToo movement.
After writing the much acclaimed "Leftover Women: The Resurgence of Gender Inequality in China", Leta Hong Fincher's second book is a valuable account of the Feminist Five's fate and a broad introduction to feminism in Chinese politics. It makes the struggle for gender equality palpable by using harrowing biographies, first-hand accounts, touching anecdotes and recounted dialogues to reconstruct the events before, during and after the arrests and to contextualize an internet culture that both fostered and endangered political activism.
The book explains how gender roles in the political elite have been negotiated from the start of the 20th century until today. Hong Fincher argues that China's leadership never took women's rights particularly seriously throughout China's modern history. In post-imperial China, Maoist Marxism undermined a still delicate nascent feminist debate by sidelining it to win the support of the patriarchal peasantry. Fincher comes to the conclusion that Xi Jinping's revival of highly conservative, family-centric, and hypermasculine narratives has only made Chinese society more patriarchal and increasingly sexist and misogynist. 
The fact that today there are only 30 women in the 373-person strong Central Committee of the Chinese Communist Party speaks for one of Fincher's central arguments – that the party has built gender discrimination into its identity and perhaps also relies on it to stay in power.
Review by Kai von Carnap, Analyst at MERICS
VIS-À-VIS: Philippe Le Corre: "Biden's election will restore close transatlantic cooperation"
MERICS China Briefing spoke with Philippe Le Corre, Research Fellow at the Harvard Kennedy School and nonresident senior fellow at Carnegie, about the chances for transatlantic cooperation toward China in the wake of the US election.
Questions by Janet Anderson, freelance editor
In light of the recent US election results, what are the most important opportunities for enhanced European and US cooperation on common China challenges?
I see several areas where the EU and the upcoming US administration could cooperate on China challenges. First and foremost, there is climate change. Joe Biden has announced the US would rejoin the 2015 Paris Agreement as one of his first decisions and has set a deadline for carbon neutrality. This is something Europeans care about. Like in 2018 when Barack Obama travelled to Beijing to strike a deal with Xi Jinping, a transatlantic coalition might help convince Beijing it needs to move faster – although Xi himself has recently promised to achieve carbon neutrality by 2060.
A close second is the economy. Both the US and the EU have been demanding better market access in China for their companies, while also building screening mechanisms to prevent IP theft by Chinese state-owned enterprises as well as take-overs of key infrastructure and technology in their respective economies. Everyone in the West agrees that trade with China needs to be rebalanced. In the area of economics, Americans and Europeans have a lot to talk about.
Finally, there is the question of democratic values. For the past few years, the Chinese government has engaged in multiple human rights violations including persecution of Uyghurs in Xinjiang and the new policing regulations in Hong Kong. These go against US and EU core values. Transatlantic allies should certainly speak with one voice on these issues.
What hurdles remain that could hinder that?
I doubt China – or, for that matter, foreign policy – will be a top priority in the first few months of the Biden administration. Domestically, it faces huge hurdles in connection with Covid-19. It needs to launch a recovery plan and repair the damage caused by Trump. It is also possible that a Biden administration would prefer to deal directly with China and with its Asian allies, like Japan and India, without concertation with Europeans. This is, by and large, what happened with the Obama administration's "Asian pivot" strategy when Joe Biden was vice president. In addition, there are voices in Europe that support continuing cooperation with China in order to protect European exports and the tourism industry. After all, China will remain a large market for a long time, and European companies need prospects – even if the Chinese regime has made itself unpopular in European public opinion during the pandemic.

How do you assess China's likely responses to the possibility of enhanced transatlantic cooperation on China policy?
Beijing has always tried to prevent a transatlantic rapprochement on China-related issues. In 2015, it managed to divide the West by launching its Asian Infrastructure Investment Bank, attracting many European countries as "founding members". It now sees Washington's hand in Huawei's failure to grab key European 5G contracts. To counter what it treats as American influence, China has tried to cultivate ties with the European business community and hired retired politicians or former diplomats prepared to lobby on its behalf –- and usually against the transatlantic alliance.
China is also becoming aware of the EU's increasing fatigue with the lack of progress on economic cooperation, particularly the long-awaited Comprehensive Agreement on Investment. With NATO more concerned with China's rise, Beijing may want to develop a specific strategy vis-à-vis the alliance. Biden's election will restore close transatlantic cooperation on many multilateral issues where China has claimed to become a champion – areas such as trade, health or the environment. Following several years of Trump rhetoric, China will need to compromise in order to avoid further decoupling with the West. Although it always sees the US as its prime interlocutor, the EU is a close second with regard to trade, technology transfers and influence.
PROFILE: The CCP's brain central: party builder and political theorist Jiang Jinquan
Jiang Jinquan's career is emblematic of how the ideas and theories that shape China are developed. A prolific writer of party theory, the trained economist has published over 40 books with titles like: The Art of Inner-party Criticism, Jiang Zemin's Thoughts on Party Building; How to Carry out Criticism and Self-Criticism Correctly; and Learn from General Secretary Xi Jinping's Action Guide on Party Building and Comprehensively Governing the Party with Strict Discipline.

Jiang writes these treatises from within the Central Policy Research Office (CPRO), where he has worked for 30 years. The CPRO is not just any thinktank - it is the party leadership's main hub, charged with drafting key policies. It also hosts the office of China's most influential policymaking body, the Central Commission for Comprehensively Deepening Reform, chaired by Xi Jinping.  

Jiang has played a key role within the organization. The 61-year-old has been in charge of day-to-day affairs at the CPRO since 2018, when the director Wang Huning was elevated to the Standing Committee. Jiang was part of the team that drafted documents for the 19th Communist Party Congress and, in 2017, contributed to rewriting the party constitution. To bring the party's values to the people, he has also been involved in writing for TV. He even earned an award from the CCP Propaganda Department for his contribution to "Mission", a grandiose documentary on the development of China's defense technology.

Given his diligence and loyalty, it is no surprise that the State Council has now chosen Jiang to take over as director of the CPRO. He is one of the people at the party's intellectual core, developing the flagship concepts that define China - like the China dream, Jiang Zemin's "three represents" and Hu Jintao's "scientific theory of development". The party's leaders clearly trust Jiang as a safe pair of hands to continue this work.
MERICS' Top 3
International relations
Politics and society
Economics, finance and technology