picture alliance/dpa | Bernd von Jutrczenka
MERICS Briefs
MERICS China Essentials
Xi presents China as a force for good on the global stage
The facts: This summit season, Chinese president Xi Jinping has taken every opportunity to highlight China's success at controlling Covid-19 and present the country as a driver of economic recovery and globalization.

When APEC leaders met virtually on November 20, Xi emphasized China's commitment to regional economic integration and development and said China had "contributed wisdom and resources" to the shared fight against Covid-19. He also told the meeting that Beijing would "actively consider" joining the Comprehensive and Progressive Agreement for Trans-Pacific Partnership. Addressing a different audience at the online G20 Summit on November 21, Xi proposed a global mechanism for mutual recognition of health certificates through QR codes to combat Covid-19. He urged the group to promote "more inclusive development" and reject "unilateralism and protectionism" – a familiar expression used to criticize the United States.

Emboldened by its domestic success at containing the spread of the pandemic and restarting its economy, Xi is keen to contrast China with its foremost strategic rival, the United States, which is still battling a public health and economic crisis at home. At the annual BRICS summit on November 17, Xi warned against countries "using the pandemic to pursue de-globalization and … economic decoupling".

The landmark conclusion on November 15 of the Regional Comprehensive Economic Partnership (RCEP), grouping 15 countries in the Asia-Pacific region into the world´s largest free trade deal, has provided a further opportunity to drive home the message. The RCEP is an ASEAN-led success, but it also serves China's interests, giving it greater room to shape regional trade rules and standards and consolidate China-centric supply chains at a time when Trump's unilateralism has eroded the United States' influence in regional economic governance.

What to watch: Strong regional supply chains are going to be important for China as it works to reduce dependency on the United States. A fast recovery from the pandemic, and now the RCEP, provide China with opportunities to strengthen its economic resilience by focusing on domestic growth drivers while strategically consolidating ties with trading partners in the region.

MERICS analysis: China has emerged more confident from the Covid-19 crisis, eager to present itself as a champion of globalization and a responsible provider of global public goods, from vaccines to debt referrals for developing countries. Clearly, Beijing also views the pandemic as a chance to reform global governance norms and structures in ways that better reflect its interests, starting with emerging issue areas, like the digital economy, where the rules are yet to be written. China's initiative to expand the work of the Shanghai Cooperation Organization (SCO), whose members met earlier this month, to cover the digital economy is a case in point.

Media coverage and sources:
China issues fresh threats against Australia
The facts: China has escalated pressure against Australia with an embassy official providing the Australian media with a list of 14 grievances. The complaints relate to Australian government decisions and civil society behavior that has angered China. An official at the Chinese embassy in Canberra gave the list to several major Australian news agencies on November 18. The grievances include Canberra's effective banning of Huawei from 5G networks, its promotion of an international enquiry into the origins of Covid-19, investment restrictions, laws on scrutinizing agreements made by Australian states, the revoking of visas for Chinese scholars, government funding for a think tank that has conducted critical research on China, media reporting, and more. The move follows growing restrictions on various Australian imports into the Chinese market from October. Australian Ministers have for many months attempted to contact Chinese counterparts for dialogue, without success. Australian Prime Minister Scott Morrison indicated that Canberra does not intend to give in to Chinese pressure.

What to watch: Despite the damage to China's international reputation, Beijing does not seem interested in changing course. European countries have, to a different extent, witnessed similar behavior in their bilateral relations with China. Liberal democracies around the world should therefore pay close attention to China's actions towards Australia. They should build solidarity and create anti-coercion frameworks.

MERICS analysis: "China's move openly challenges Australian sovereignty and democracy. Its list of grievances is an attempt to interfere with lawful domestic and foreign policy choices, and take aim at independent research, media and free speech. Beijing is demanding the kind of treatment that is far from guaranteed in China itself. Its market and society are highly protected from foreign competition and exchanges," says MERICS analyst Lucrezia Poggetti.

More on the topic: Read MERICS Chief Economist Max J. Zenglein on mapping and recalibrating Europe's interdependence with China here.

Media coverage and sources:
Bond defaults: Beijing weeds out state-owned enterprises
The facts: A series of bond defaults of state-owned enterprises (SOE) has cast a shadow on China's economic recovery from the Covid-19 crisis. On November 17, Tsinghua Unigroup, a semiconductor company and key player in China's efforts to upgrade its industry, became the latest to join the list, defaulting on a CNY 1.3 billion bond. The spook began in October when Huachen Automotive, owned by the provincial government of Liaoning, defaulted on a bond payment. Yongcheng Coal and Electricity, based in Henan Province, also defaulted on a CNY 1 billion bond that was only issued in October.

The People's Bank of China (PBOC) injected CNY 800 billion into credit markets on November 16 to sooth investors' nerves, but some fundamentals are changing. The PBOC's WeChat account resurfaced an older speech from Governor Yi Gang in which he stated that investors should bear the risks of their investments. The influential Financial Stability and Development Committee agreed to pursue a zero-tolerance strategy with regard to debt evasion.
What to watch: Taking into account China's frail debt markets and the currently weak world economy, a series of defaults could increase risks in China's already troubled financial market. Beneath China's swift coronavirus recovery, not everything is rosy. Chinese companies' ability to service debt is weak: the year-to-date industrial profits are down by 4.9 percent and the producer price index fell by 2.1 percent indicating deflation. Q3 data indicates how much the GDP growth heavily dependent on credit growth: nominal GDP grew at 1.4 percent while outstanding credit jumped by 13.5 percent, leading to a 36 percentage-point increase in the debt-to-GDP ratio since January. It has now reached a record high of 280 percent and is set to expand even more.

MERICS analysis: Beijing is on a mission to induce market discipline into China's corporate debt market. Undermining investors' faith in implicit guarantees that troubled SOEs will be bailed out is part of its strategy. It appears that Beijing is signaling it is ready to pull the plug. However, a continued series of defaults could undermine economic recovery and lead to capital outflow pressure, a scenario that policymakers are eager to avoid. So, it's possible Beijing will step in, should defaulting get out of hand.

Media coverage and sources:
Data leak at Chinese logistics firm reflects challenges ahead for the new data privacy law
The facts: China's second largest logistics firm by revenue, YTO Express, confirmed reports that 400,000 sets of its customers' data were stolen by scammers with the help of its employees. Chinese media reported that the data theft happened in August when five YTO staff at a delivery station in Hebei province "leased" their company account details for 500 yuan a day to online fraudsters who stole customers' names, addresses and contact numbers from YTO's database. According to Chinese media reports, 29 cases of data infringements have been filed to-date with the police, involving over 400 million pieces of stolen or breached personal information.

What to watch: China has just concluded collecting public comments on the draft of its first ever Personal Information Protection Law dedicated to consumers' data privacy. When passed, the law will strengthen individuals' rights to seek legal recourse when their personal data is stolen or misused. The country's Cyberspace Administrators recently named 35 Chinese mobile apps, including the popular Twitter-like Weibo for misusing users' private data. The YTO case is not the first of its kind in China. From as early as 2013, the country has seen frequent data breaches involving employees colluding with online scammers. Authorities have not been able to clamp down on the data black market where each piece of personal information can be traded from 80 cents to 10 yuan.

MERICS analysis: The case highlighted how little it took for an employee to commit data breach. Logistics firms, eager to fulfill growing orders and expand, hired contractors and workers without proper oversight and data security training. The ease with which one can purchase and sell private data cheaply online also shows the challenges ahead for Chinese officials in deterring desperate cash-strapped individuals from committing data fraud.

Media coverage and sources: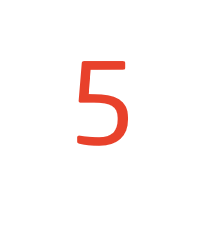 Five Chinese candidates for a vaccine against Covid-19 are currently in the third and final trial phase. On Wednesday, China National Biotec Group (CNBG) became the first Chinese company to seek approval for its Covid-19 vaccine. Whether or not China will be the first country to develop a safe and effective vaccine against Covid-19, the application of a Chinese vaccine will take on wider geopolitical significance, argues MERICS analyst Jacob Mardell, in our new MERICS series on China's vaccine diplomacy, the "Health Silk Road" and Beijing's international health politics. 
You can read the series online here:
REVIEW: China's Good War, by Rana Mitter (Belknap Harvard, 2020)
Among the major belligerents of World War Two, China alone did not experience a stable "post-war", plunging instead into civil war followed by tumultuous decades under Mao Zedong's rule. Rana Mitter charts how, since Mao's death, China has re-worked its collective memory of the war with Japan. He describes the academic entrepreneurship that enlarged the war's historiography in China, and how this expanded range of politically acceptable content – from Japanese war crimes to the Nationalist government's diplomatic achievements – has been employed in official rhetoric, diplomatic theater and prosecution of China's territorial claims. Mitter covers the war's representations in Chinese popular culture and variations in local experience from the Communist Party's orthodox account.

As Mitter shows, the Western narrative about the war securing the world for democracy was not a dominant idea even among Chinese contemporaries, who prioritized sovereignty and order. Today, Xi Jinping's Communist Party claims the credentials of China's role in the global anti-imperialist struggle of 1937-1945 as ethical justification for China's international leadership. Yet, as Mitter highlights, it was the Communists' victory in 1949 that isolated China from the post-war experience of other Asian nations, leaving little on which to construct a shared memory of the war's significance.

Within China, however, memory of the war has power to mobilize. China's leaders today employ the language of "protracted war" – coined by Mao during the long struggle with Japan – to describe everything from China's triumph over Covid-19 to its darkening relationship with the United States. As history is increasingly re-politicized in Xi's China, the lack of a shared "circuit of memory" about the 20th century's defining event does not bode well for China's relations with the world's other leading nations, whether defeated or victorious in 1945.

Review by John Lee, Senior Analyst at MERICS. John has just recently interviewed with Rana Mitter. The interview will be available as a podcast soon. Follow us on itunes or soundcloud to stay tuned.
VIS-À-VIS: Eva Pils: "This flies in the face of the civil rights of Hong Kongers."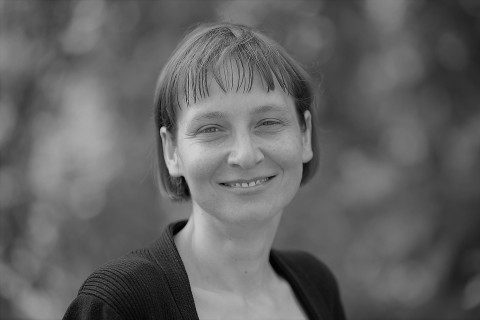 MERICS China Briefing spoke with Eva Pils, Professor of Law at King's College London and Affiliate Researcher at the NYU US-Asia Law Institute, about the recent disqualification of members of Hong Kong's Legislative Council and what this means for the future of Hong Kong's judicial system.

 
Beijing recently disqualified four members of Hong Kong's Legislative Council by directive. How solid are the legal grounds for this step?

The legal grounds for this step are extremely shaky, in my view, but I fear that the central authorities are already taking further steps to pre-empt the possibility of judicial review.

Hong Kong's Basic Law has clear rules on Legislative Council membership, including on the procedure for disqualification. These rules are part of a system that enshrines a high degree of autonomy from the mainland Chinese system, allowing the application only of a specified set of mainland laws in Hong Kong, and giving limited powers to the National People's Congress Standing Committee to issue an interpretation of the Basic Law.

In the past, the mainland authorities have made controversial use of these mechanisms – most recently by imposing the highly problematic Law on Safeguarding National Security in Hong Kong – but this time, the mainland authorities are not even pretending to rely on these Basic Law provisions. Instead, the National People's Congress Standing Committee simply decreed that the four legislators were to be disqualified and directly cited the Articles 52, 54, and 67(1) of the Constitution of the People's Republic of China as legal basis, in addition to the Basic Law and the National Security Law. Most problematically, the PRC constitutional provisions cited suggest that Hong Kong citizens "have the duty to safeguard the security, honor, and interests of the motherland and must not commit acts detrimental to the security, honor, and interests of the motherland" (Article 54). This flies in the face of the civil rights of Hong Kongers enshrined in the Basic Law, as well as international human rights law, and it contravenes China's undertaking to safeguard the rule of law in Hong Kong, made in its treaty with the UK.  

Might there be pushback from Hong Kong courts?

In theory, there might – indeed, ought – to be pushback through the Hong Kong courts if the disqualified legislators seek a judicial review of the decision to oust them. However, the National People's Congress Standing Committee is understood to be already in the process of limiting Hong Kong courts' judicial review powers, and one of the NPCSC's members is reported to have stated, oddly, that the four disqualified legislators might "apply" for judicial review but that the courts might not process their cases.  

How is the Hong Kong judicial system dealing with the challenge of reconciling the new National Security Law and upholding rights and liberties guaranteed by the Basic Law?  

Up until now, there has only been a limited number of cases to which the National Security Law has directly applied. Most cases of civic protest have been dealt with under pre-existing laws, which have justified judicial decisions to acquit protesters standing accused, to grant them bail, or to issue sentences considered unduly "lenient" by Beijing-friendly commentators.

The application of the National Security Law has in most cases not progressed beyond the initial stages of arrests, including some high-profile ones. Immediately after it came into effect, the police relied on it to arrest protesters, and the government insinuated that using the famous slogan "Liberate Hong Kong, Revolution of our Time" violated the Law's criminal provisions. In October, the first person was charged under the NSL; they were denied bail, pleaded not guilty, and are yet to stand trial.

What is worrying about the National Security Law is that it specifically envisions the appointment of judges by the Chief Executive in consultation with the Committee for Safeguarding National Security, a body that will ensure Beijing's wishes determine who is selected. Even worse, certain cases can be transferred to the mainland to be dealt with there – as in the case of twelve Hong Kongers captured at sea and taken to the mainland, where they are being denied basic fair trial rights. All this bodes ill for anyone's chances of receiving a fair trial if they are suspected of violations under the National Security Law.
PROFILE: SVOLT – making headway in Europe
Honeycomb is the rather friendly-sounding official name for SVOLT, the battery business unit of Great Wall Motors that was spun off in 2018 after six years of research. Since establishing its first battery factory in Changzhou at the end of 2019, SVOLT - which recently reached the top ten of China's battery market - now has its eye on Europe, with plans to build a new battery factory in Saarland, Germany.

The Chinese battery company is taking advantage of a gap in a lucrative market. The automobile industry in Europe is in the middle of transitioning to electric vehicles. There is plenty of engineering expertise, growing customer demand and a good deal of government support. But there is one weak link – very few European battery manufacturers. SVOLT is not alone in spotting the opportunity – fellow Chinese battery maker CATL has begun building a factory in Thuringia and US company Tesla is building its Gigafactory in Brandenburg.

SVOLT's investment in Saarland could be worth billions of euros. It plans to build two factories in Germany to produce batteries for e-vehicles. The first factory is due to come online in 2023, with a production capacity of six gigawatt hours, increasing to 24 gigawatt hours over the coming years.

The company will not just be producing the battery cells – it will also assemble the battery packs itself. A key selling point is that its batteries are cobalt-free. Cobalt production is associated with poor working conditions and environmental damage. It is also relatively expensive. SVOLT say they can do without the metal, achieving the same energy density in battery cells that are more sustainable and longer lasting.

All of this begs the question why there is so little European competition. While Germany recently led the European Conference on Batteries and has offered support to international companies in the battery space, German suppliers decided early on against making batteries for e-vehicles. That may well prove to be a mistake – the battery makes up to 30 percent of the value of an e-vehicle. In a booming market, that will be a lot of value taken by suppliers like SVOLT.

Sources and media coverage:
MERICS' Top 3
International relations
Politics and society
Economics, finance and technology