picture alliance / Geisler-Fotopress | Christoph Hardt/Geisler-Fotopres
MERICS Briefs
MERICS China Essentials
TikTok and the US-China tech dispute
TOP STORY: Chinese state media vilify USA as TikTok's future remains in doubt
The facts: Days after China's ByteDance and Oracle and WalMart of the US announced a deal to keep TikTok up and running in the US, the future of the video app is still up in the air. The state-backed English-language newspaper China Daily warned on Wednesday that Beijing had no rea-son to approve a "dirty and unfair" deal and described US government moves against TikTok as "almost the same as a gangster" would use. The Chinese government late last week said it had expanded the list of technologies subject to export controls to include "personalized information recommendation services based on data analysis". 
US President Donald Trump had wanted to ban downloads of TikTok in the US this week, but the deadline has been postponed to September 27, pending a deal with US investors. The problem with that is that Oracle and WalMart have said TikTok Global will be majority US-owned, while ByteDance has maintained it will retain an 80 percent stake in the new company.  
What to watch: Currently  the key issues to watch are who will own TikTok Global and control its content-recommendation algorithm that has made the app so popular. Beijing might be able to accept ByteDance retaining a roughly 80 percent stake in TikTok and refrain from using export controls to threaten the deal. But the US President has insisted that US companies take over ma-jority control. China appears to have revised its export controls quickly to be ready for any TikTok deal.Current draft legislation on data security and export controls, if adopted, would give Beijing more tools to retaliate against US measures targeting Chinese businesses. Many Chinese social-media users have been calling on the country to fight back against what they perceive as incendi-ary US behavior. 
MERICS analysis: "The resolution of the TikTok issue will shed light on how the US will manage China-related data security issues under a second Trump administration – and quite possibly even a first Biden presidency," says MERICS expert John Lee. "The Chinese side, on the other hand, has nothing to lose and much to gain from ramping up pressure on the US actors to conclude a deal that leaves Bytedance with a controlling corporate stake, control of the algorithm or both.."
Media coverage and sources:
China's Global Initiative on Data Security has a message for Europe
The facts: Amid growing global mistrust of China's information and communication technology (ICT) firms and social media apps, Beijing announced a new "Global Initiative on Data Security". The initiative, a clear response to the US "Clean Network Program", uses language familiar from previous occasions on which China articulated its vision for data security: strong localization re-quirements and the right for different jurisdictions to govern data and the digital economy as they wish, based on "mutual respect." Foreign Minister Wang Yi called for global data governance rules based on multilateralism and "fairness and justice."
MERICS analysis: "China's rulemaking ambitions in the realm of data governance and the digital economy more broadly are not new. While the 'Global Initiative on Data Security' is not so much a concrete proposal as a rhetorical exercise, its timing is interesting," says MERICS analyst Rebecca Arcesati. "The initiative came just days before the first High-Level Digital Dialogue between the EU and China. Europe has been the focus of the US campaign to ensure that there are more countries and mobile-phone carriers that are '5G clean', meaning that they choose not to work with Chinese supplier Huawei." 
What to watch: Beijing will likely seek to take advantage of transatlantic divisions on data govern-ance to present China as a trusted partner for the EU. Beijing's proposal implicitly engages with European sensitivities about US digital surveillance of foreign citizens, coming less than two months after a landmark decision by the Court of Justice (CJEU) that invalidated the mechanism for transferring personal data from the EU to the US. Beijing might also point out that its new pri-vacy protection framework took inspiration from Europe's General Data Protection Regulation (GDPR). But transatlantic divergences will arguably do little to ease growing European concerns around China's intrusive surveillance state.
Media coverage and sources:
Reports about Tibet, muddy Xinjiang propaganda blitz
The facts: China's State Council on September 17 published "Employment and Labor Rights in Xinjiang", a white paper highlighting the positive labor-market developments in Xinjiang province. The document lauded the government's proactive employment policies. They "respect workers job preferences" and are "fully in line with International Labor and Human Rights Standards". The statements stand in stark contrast to numerous reports over the past year about forced re-education and forced labor in Xinjiang – and to new reports these policies are also being implemented in Tibet. 
In response to human rights violations, the US Congress on September 23 passed the Uyghur Forced Labor Prevention Act. It expanded import restrictions and previous sanctions against the Xinjiang Production and Construction Corps (XPCC), a state-military conglomerate and a key producer of cotton and tomatoes, as well as high-ranking officials in the region. After other foreign companies made similar moves, Swedish retailer H&M cut its ties to garment producers in Xinjiang.
What to watch: The white paper is part of a broader propaganda blitz carried out by Chinese state media in recent weeks. The campaign includes the documentary "Lies and truth: vocational edu-cation and training in Xinjiang" and an eight-part series called "Rare look into Xinjiang". For its part, the Chinese government has repeated its offer to EU leaders to "see the real situation in Xinjiang". EU officials have so far declined to take part in what they say are highly choreographed delegations.
MERICS analysis: "China is feeling the reputational fallout and the real economic cost of its repressive policies in border regions like Xinjiang," says MERICS expert Katja Drinhausen. "But the white paper does not address international concerns and the Chinese government shows no intention of changing course. Rather, it appears to argue that in the grand scheme of economic growth and – voluntary or involuntary – job opportunities, concerns about individual civil rights are out of place."
Media coverage and sources:
PBOC says world's first state-back digital currency ready for launch
The facts: China could become the world's first country to introduce a state-backed digital currency. The People's Bank of China on September 19 announced its digital currency was ready for launch, although the central bank did not say when the virtual money would become available. The DECP (Digital Currency Electronic Payment) will be exchangeable for one renminbi (RMB) and be distributed by state-owned banks and possibly digital payments firms like Alipay and WeChat. Users will buy DCEP, store them in a digital wallet and trade them instantly for goods and services. 
What to watch: A number of central banks – notably those in Sweden and Lithuania – are working on digital versions of their paper money, but none appear to be as far advanced as the People's Bank of China. Chinese officials hope the DCEP will help internationalize the country's currency, a pressing goal as many fear that China could be excluded from the SWIFT international payments system if US-China relations sour further. In that event, China would need its own international digital payments system.
China is trying to establish itself as a leader in payments technology and is intent on becoming the first country to launch a digital currency. Such a move would be a step forward in payments technology as it would usher in benefits like instant clearing and even offline payments. But it would not banish many of the problems currently holding the RMB back from more use globally. Even if it becomes more convenient to clear payments in RMB, the economic reasons to do so could still be limited. For one, much of China's financial market is still not open to foreigners and property rights remain fragile. 
MERICS analysis: "The launch of the digital RMB might marginally increase the Chinese currency's international popularity, but it will not lead to an overnight surge in RMB usage," says MERICS expert Maximilian Kaernfelt. "The Chinese central bank also knows more RMB usage could lead to the RMB appreciating against the dollar and pose a risk for domestic employment. As nice as launching the first central bank-backed digital currency would be, there are also some good reasons to wait."
Media coverage and sources: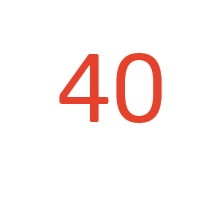 Chinese warplanes crossed the Taiwan Strait median line that separates Mainland China and Tai-wan almost 40 times on Friday and Saturday, marking a significant escalation in cross-strait ten-sions. Beijing has ramped up military drills as the US secretary of state for economic, energy and environmental affairs Keith Krach visited the island to attend a memorial service for former Presi-dent Lee Teng-hui. (Source: CNN)
VIS-À-VIS: Jan-Peter Kleinhans: "This is the unfolding of a technology rivalry"
MERICS China Briefing spoke with Jan-Peter Kleinhans, Project Director Geopolitics and Technology at the Stiftung Neue Verantwortung, a Berlin-based think tank that looks at technological change. Kleinhans studies tech ecosystems and value chains – a field of study in which China looms large.
Questions by Gerrit Wiesmann, Freelance editor
TikTok, WeChat, Huawei - are the USA and China at the start of a technology war? 
Over the last ten years, China has gone from being a consumer to a producer of certain key digital technologies: With TikTok and WeChat, social media apps made in China are suddenly successful on the US market; the Chinese drone manufacturer DJI is not only the market leader but also supplies police forces in the USA; Huawei is one of the leading equipment suppliers for mobile telephony networks. But we are not witnessing a technology war, rather the unfolding of a technology rivalry. The USA wants to remain a leader in some basic and key technologies and not become dependent on Chinese companies. At the same time, it is trying to use export restrictions to prevent the technological progress of several Chinese players as far as possible. From Europe's perspective, the difference between war and rivalry is crucial: A war can be settled and de-escalated using diplomacy. In the case of an ongoing rivalry, only rules and a clear own position towards both rivals really help.   
So, Washington could target other Chinese companies in the foreseeable future?  
Yes. Semiconductors are a good example of how the US is using its technology leadership in certain value chains to block technological advances by Chinese companies. The US government is currently considering whether to add SMIC, the largest Chinese contract chip-manufacturer, to its export-control list. SMIC is by no means competitive with US, Taiwanese or Korean manufacturers like Intel, TSMC or Samsung. The company is about four years behind – and this despite the fact that it has been a validated end-user with the US government since 2007, so it was subject to almost no export restrictions and had unrestricted access to US technology. The question is whether imposing export restrictions will allow the US government to secure its technology lead over the long term. In the short and medium term, export controls are an effective way of holding back Chinese companies competing in the technology arena. But they are also encouraging China to invest heavily in its own industry. 
How will this technology rivalry affect the global tech industry? 
If the technology rivalry between the US and China escalates further – for example, by each imposing comprehensive export controls on the other – global value chains will shift. Japan and Taiwan, for example, already have programs in place to make it easier for domestic companies with subsidiaries in China to relocate production back to their home countries. Brussels is also talking more and more about strategic autonomy and technological sovereignty in key digital technologies. There is a clear goal to bring these value chains back into the region. For example, the Commission has talked about the need to manufacture powerful processing chips in Europe again. If Europe got serious with this ambition, however, investments of several tens of billions of euros would have to be made. 
London has excluded Huawei from 5G networks. When will Berlin decide the issue?  
The German government still has not taken a clear position, neither in one or the other direction, and the British decision has not changed this. Unfortunately. In the end, the British debate revolved around the effects of heightened US export controls. The focus in Germany has always been on whether Huawei as a company and also Huawei products were trustworthy. Moreover, in Germany the focus was exclusively on 5G-expansion, not on the existing 4G-networks or even broadband expansion. Here, too, the British debate differed from the Germany's from the start. It is questionable whether the expanded US export control regime will persuade the German government to adopt a fundamentally different position on Huawei. Even in the draft of the IT Security Law, the German Interior Ministry only mentions a "declaration of trustworthiness" that the network operator - such as Telekom or Vodafone - must obtain from the network supplier - such as Huawei, Nokia, Ericsson.
So, the British turnaround was a reaction to pressure from Washington? 
Yes - but because of the pressure from Washington on Huawei, not directly on London. The UK government's decision to completely exclude Huawei from network expansion was the result of the US government increasing export controls on Huawei. With the third round of US tightening, Huawei loses access to essential design software that is essential for the development of modern processors. Also, contract manufacturers are no longer allowed to use US machines to produce chips for Huawei. As US companies dominate the markets for design software and manufacturing machines, Huawei has few options in these areas in the short to medium term. This raises the question of how long Huawei will be able to produce powerful networking equipment. And that was the decisive factor for London in prohibiting British network operators from using Huawei technology for network expansion. 
Photograph credits: Sebastian Heise
Profile: Chen Yixin – Xi's trusted enforcer of public order
Chen Yixin, secretary-general of the Central Political and Legal Affairs Commission, in July announced a nationwide education and rectification campaign for judges, police and state security agents in 2021. The campaign's stated goal is to eliminate corruption and ensure loyalty to the Chinese Communist Party (CCP) – or to "scrape the poison off the bones", as CCP General Secretary Xi Jinping put it.  
His post gives Chen a major role in maintaining public order and social stability. He is already in charge of a pilot rectification campaign this year, a trial run for the nationwide campaign. Covering five localities, it has already led to the arrest of a number of senior officials, including Shanghai police chief Gong Dao'an, who is suspected of committing "serious violations of discipline and the law". 
Chen Yixin, born in 1959, is a close ally and protégé of Xi and his being entrusted with the rectification campaign suggests Chen is a name to remember. Their relationship goes back almost 20 years – during Xi's 2002-2007 stint as governor and later Party secretary of Zhejiang province, Chen served as vice secretary of the provincial Party committee. He has since dealt with a number of tricky tasks.
When Xi came to power, Chen became the director of the CCP's Leading Small Group on "Deepening Reform". In 2016, he became vice secretary for Hubei province and secretary of the municipal Party committee of Wuhan. Having taken his current job in 2018, he was also put in charge of controlling Covid-19 in early 2020. Xi obviously trusts Chen to handle sensitive issues at the top of his agenda.  
Media coverage and sources: 
REVIEW: The Scientist and the Spy: A true Story of China, the FBI and Industrial Espionage by Mara Hvistendahl (Riverhead Books, 2020)
Mara Hvistendahl describes the theft of intellectual property by a Chinese scientist and the reaction of US law enforcement. In 39 short chapters, Hvistendahl, a US science journalist formerly based in Shanghai, masterfully unravels the case of Robert Mo. He was picked up by police for the first time in a cornfield in Iowa in 2011 and arrested years later on charges of industrial espionage for stealing genetically modified corn from US companies Monsanto and DuPont Pioneer. Using declassified police and FBI documents, surveillance tapes, and interviews with many of the people involved in the case, Hvistendahl takes the reader on a gripping deep-dive through the many layers of the case. 
In vivid prose, the reader is introduced to the basics of genetically engineering corn and to FBI investigation practices. Rather than telling a simple cat-and-mouse spy story, the author focuses on the personal dimension of Robert Mo. Disappointed by his academic career prospects, family connections lead him to be hired by Chinese company DBN. Mo ends up driving around cornfields to collect seeds he sends to China for reverse engineering. But Hvistendahl also shows how law enforcement labors under misguided and even racist notions – Chinese spies, for example, are taken to be like "locusts in a swarm festering on American technological secrets". While never downplaying the problem of spying, Hvistendahl manages to dissect this problematic reaction to espionage by laying out the history of the FBI's approach and its dubious theories about Chinese culture. 
With the Chinese-American technology war in danger of spinning out of control, this look at industrial espionage and intellectual property rights is very timely. Hvistendahl uses her lively prose to show that a nuanced approach is necessary. She shows how blanket labeling and generalized suspicion of one group actually harm American interests. Sadly, given the Trump administration's actions and rhetoric, the true story Hvistendahl tells so well could prove to be a missed opportunity to make things better.
Review by MERICS analyst Nis Grünberg 
MERICS' Top 3
Foreign relations
Politics and society
Economy, finance and technology