Ariane Reimers on Germany's future China policy: There will be no radical departure from former policies
On September 26, Germany held its first election in 16 years without Angela Merkel. Her party, the Christian Democratic (CDU) and its Bavarian sister party, the Christian Social Union (CSU) suffered great losses, receiving only 24.1 percent of the votes. The center-left Social Democratic Party (SPD) won by a small margin with 25.7 percent. The Green Party (14.8 percent) and the Liberals (FDP, 11.5 percent) will now play a crucial role in forming a coalition. Both, an SPD-led government under chancellor Olaf Scholz, and a CDU/CSU government with Armin Laschet as chancellor, are theoretically possible.
While the parties are beginning to explore common ground to build a coalition, our MERICS podcast takes a first look at how the new German government might shape its China policy. Both the FDP and the Greens adopt more critical approaches to China than those of the outgoing chancellor Merkel, who mainly focused on fostering economic collaboration between the two countries. MERICS Senior Fellow Ariane Reimers, a German TV journalist and former correspondent in China, talks to MERICS Communications Director Claudia Wessling about her analysis of party manifestos and recent political statements. Her take: We can expect to see some changes, but there will be no radical departure from former policies.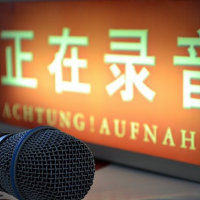 131 Ariane Reimers - German China policy after the elections