Ian Johnson on religion and values in China
Religious communities have seen an increase in popularity in China. Many people are looking for support and orientation, explains the Pulitzer Prize winning journalist Ian Johnson in his new book "The Souls of China". Johnson spent many years researching for his book by observing Christians, Buddhists and followers of Daoist folk religions. At the MERICS China Lounge on December 14, Johnson talked about why religion is a key to understanding China and why under President Xi Jinping some religious communities are more closely controlled, while others are subsidized by the state. Claudia Wessling, Director of Publications, also finds out why he prefers martial arts to meditating. Listen to an abridged version of the event in this MERICS Experts Podcast.
Please note this podcast is only available in German.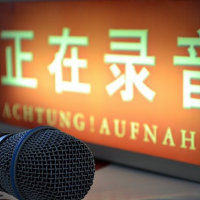 Ian Johnson on religion and values in China