Matthias Stepan: Absolute poverty is decreasing but social inequality remains
Over the past five years in China, the official number of poor people has dropped by 68 million. The People's Republic has made tremendous progress in the fight against poverty. Large infrastructure projects, dedicated companies and the use of IT have all play a significant role in pulling millions of people out of poverty. Despite the visible success in the number of cases, Matthias Stepan, argues that social inequality persists. What remains unclear is how long these improved conditions can last. Although China has managed to introduce substantial social support, people's futures are not secured. Families could quickly fall back into poverty if they are met with larger bills, such as for the treatment of a serious illness of a family member. Listen to Matthias Stepan discuss this topic in the new MERICS Experts Podcast.

Here you can find the study "Serve the people. Innovation and IT in China's social development agenda".
Please note this podcast is only available in German.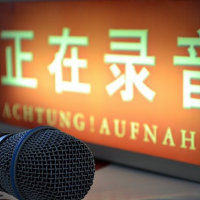 Matthias Stepan: Absolute poverty is decreasing but social inequality remains