Pradeep Taneja: "We need more information sharing on activities in the Indian Ocean"
China is increasingly active in the Indian Ocean – be it through trade, port calls or research activities. This development is watched closely by the countries in the region and beyond. How do these states respond to this shift? How does this activity impact China's relationship to India? And should it concern the European Union?
To answer these and more questions I was joined by Pradeep Taneja, former visiting academic fellow at MERICS and fellow of the Australia India Institute and an Associate of the Centre for Contemporary Chinese Studies, both at the University of Melbourne, Australia.
The conversation was led by Johannes Heller, communications manager at MERICS.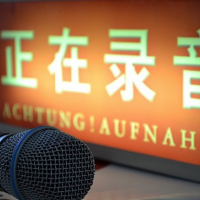 Pradeep Taneja on China and the Indian Ocean