Rui Ma on China's fast-changing internet industry
China leads the world in the number of unicorn startups, many of which are e-commerce and other Internet-based businesses. New e-commerce platforms are emerging alongside established players, such as Pinduoduo, the group buying platform that trails only Alibaba in number of users and has become one of China's five most valuable Internet companies. TikTok owner Bytedance recently revised its revenue target for 2019 to 120 billion RMB, from an earlier goal set late last year of 100 billion. At the same time, the US-China trade dispute is putting relations between China and Silicon Valley under strain.
Angel investor and entrepreneur Rui Ma shared her insights into the fast-changing ecosystem of China's Internet at a MERICS Lunch Talk in November. She talked about the companies to watch, the biggest trends, including the rise of rural users and live e-commerce, among other topics with MERICS experts Kristin Shi-Kupfer and Rebecca Arcesati.
Listen to an edited version of the discussion in the MERICS experts podcast.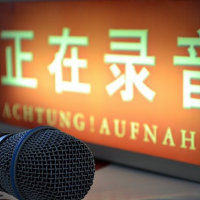 Rui Ma on China's fast-changing internet industry