picture alliance / dpa | Ji Haixin
Thomas Reichart: "It's worrying how naïve parts of the German government are when it comes to China"
ZDF journalist and former China correspondent, Thomas Reichart, questions how we can find appropriate ways to deal with China under Xi Jinping. In his new book "Das Feuer des Drachen" [Fire of the Dragon], he challenges prejudices against China that often lead to ignorance about genuine risks. "The greatest difficulty of a narrow perception of China is that prevents us from seeing what China's real challenges are and where its real strengths lie, as outsiders all we see is a strong industrial policy and aggressive power politics." Reichart says.
If Germany does not want to betray its own values, especially regarding the future of Hong Kong and Taiwan, it must stop treading too carefully around China. Reichart, reporting from the Berlin ZDF studio says that China has long since arrived in German domestic politics but that not all parties appear to be aware of the extent of the risks that it poses for Germany.
Reichart previously reported from Beijing for five years where he struggled with deteriorating working conditions for journalists. He sees now that independent news coverage of China is increasingly under threat.
Kerstin Lohse-Friedrich discusses all these points with Thomas Reichart in this latest issue of MERICS Experts.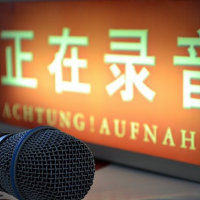 Thomas Reichart on naïvety in Germany's perception of China