picture alliance/Xinhua News Agency Li Xueren
MERICS Briefs
MERICS China Essentials
Biden officials stake out hawkish positions on China, Xi pushes back
The facts: US President Joe Biden's top officials used confirmation hearings to outline hawkish, multilateral positions on China. Secretary of State Antony Blinken replied "I have no doubt" when asked how certain he was China wanted to become the world's "predominant" power and said, "That would be my judgment as well" when commenting on predecessor Mike Pompeo's charge that Beijing was committing genocide against Muslims in Xinjiang. Treasury Secretary Janet Yellen vowed "to take on China's abusive, unfair and illegal practices" by working "with our allies rather than unilaterally.
Chinese President Xi Jinping countered by calling for "peaceful coexistence" and an end to "ideological prejudice" – and by implicitly rejecting international norms like universal human rights. Addressing the virtual Davos meeting, Xi said "the best criteria" to judge a country's record were whether its "history, culture and social system fit its particular situation, enjoy people's support, serve to deliver political stability, social progress and better lives, and contribute to human progress."
Shortly after US President Joe Biden's inauguration and shortly before Xi's Davos speech, Chinese military aircraft entered Taiwan's air space two days in a row. While incursions into Taiwan's so-called air defense identification zone aren't new, the number of planes involved signaled an escalation of activity by the People's Liberation Army (PLA). Its actions forced the Biden administration to release its first statement on Taiwan. It reaffirmed Washington's "rock-solid" commitment to the country, noting "with concern the pattern of ongoing PRC attempts to intimidate its neighbors, including Taiwan".
What to watch: Initial statements from incoming Biden administration officials on China signal a continuation of tough positions on trade and technology and emphasize a new focus on multilateral cooperation on human rights and democratic values. But China is pushing back, emphasizing the need to de-escalate US-China tensions while promoting its own vision of global leadership.
MERICS analysis: "Incoming Biden administration officials will continue to navigate the line between showing they are tough on China and emphasizing the coherence and effectiveness of their strategy compared to Trump's approach. China will seek to deter the United States from creating effective coalitions against its assertive economic and military behavior while shoring up its own global coalitions and support," said Matt Ferchen, MERICS' Head of Global China Research.
Media coverage and sources:
Beijing imposes travel restrictions ahead of New Year travel season
The facts: Ahead of the Lunar New Year travel season around February 12, China's National Health Commission has imposed strict country-wide travel regulations. These include mandatory Covid-19 checks for all trans-provincial and some intra-provincial journeys, and a 14-day quarantine upon arrival. Shanghai, Beijing and several local governments have asked citizens to suspend travel plans, and Hebei, Jilin and some other provinces have even imposed total lockdowns. China plans to have 50 million people vaccinated by 12 February and mainly uses Chinese vaccines developed by Sinopharm and Sinovac that have reported efficacy rates ranging from 50.4 to 79 percent. China has been reporting between 50 and 150 new Covid-19 cases a day throughout January.
What to watch: Normal Lunar New Year celebrations are off the table. Too few people have been vaccinated and any clusters of Covid-19 cases threaten to unleash a new large-scale outbreak. So far, swift and uncompromising lockdowns and demanding regulations – such as vigorously enforced 14-day quarantines – have been effective.
MERICS analysis: The economic and social impact of the pandemic has been less severe in China than in many other parts of the world, including the EU. However, as the holiday season will likely be subdued, consumer spending, restaurant visits and tourism could be comparatively bleak. As a result, the lagging recovery of consumption will remain a challenge.
Media coverage and sources:
Top central banker suggests permanent scrapping of growth targets
The facts: With debt levels in China rising at a fast pace, a top central banker has suggested to permanently stop setting annual economic growth targets. According to a speech transcript published on Sina.com, Ma Jun, member of the monetary policy committee of the People's Bank of China (PBOC) and its former chief economist, warned that continuing to set gross domestic product (GDP) targets may worsen the debt risks among local governments as they tried to meet unrealistic goals. Beijing should, instead, focus on stabilizing employment and controlling inflation. In 2020, the central government had, for the first time in decades, not  set an annual growth target due to the uncertainty following the Covid outbreak.
What to watch: In 2020, China's GDP grew 2.3 percent and 6.5 percent in the last quarter. The country is easily outperforming Western economies. The International Monetary Fund (IMF) forecast China's economy would grow 7.9 percent this year. But there are risks. Covid-19 appears to be re-emerging in China as several provinces deal with new outbreaks. Strong external demand has boosted GDP recovery. If external demand falls, Chinese growth could yet take another hit.
MERICS analysis: "Domestic demand has been the weak leg of China's economic recovery – inflation did not rise strongly with growth, and retail sales did not grow in line with industrial output," said MERICS analyst Maximilian Kärnfelt.
More on the topic: Read the latest issue of the MERICS Economic Indicators for an in-depth analysis of China's economy in the last quarter of 2020.
Media coverage and sources:
Vis-à-vis: Joseph Odindo on China's influence on African media
MERICS China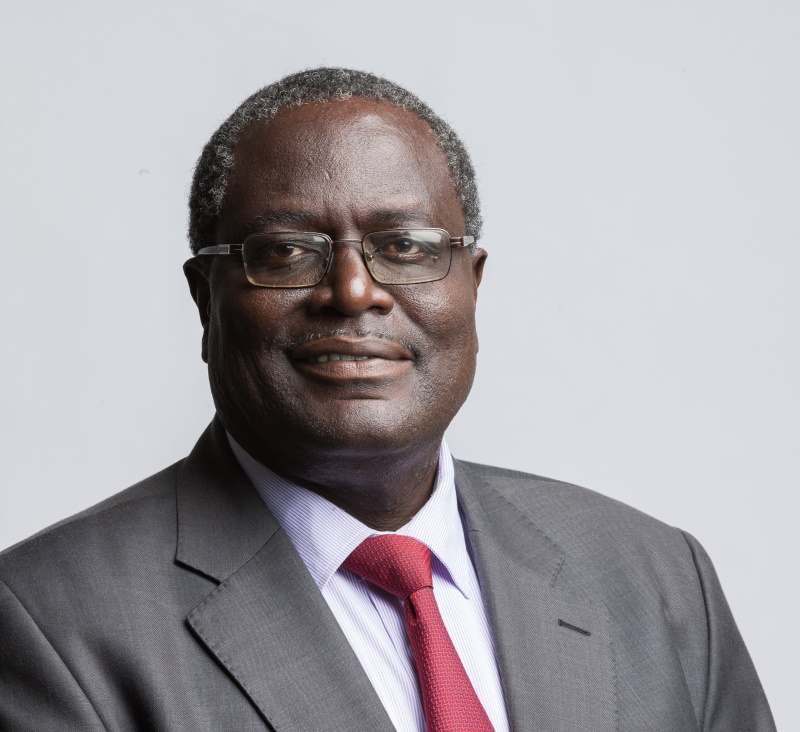 Briefing spoke with Joseph Odindo, a journalism lecturer at Kenya's Graduate School of Media and Communication at Aga Khan University, about China's influence on African media. He is the former editorial head of the Nation Media Group and of the Standard Media Group in Nairobi.
How has China's influence changed the media landscape in Kenya, and Africa generally?
China's influence has not significantly changed the media landscape across the continent, not even in client states such as Kenya. However, Chinese media outlets are more noticeable today than ten years ago. It is doubtful that the dramatic expansion in print and broadcast in markets such as Kenya and South Africa have produced a commensurate growth in audiences or preference for their media content.
In Kenya, the television news channel CGTN shook the media labor market by poaching prominent journalists from major employers like the Nation Media Group. They were obviously offered higher salaries than the market average. It also created close to 70 new jobs in an industry that was experiencing little growth. But Chinese players have had little influence on the way journalism is practiced. They certainly give more prominence to China-related stories of local interest, but the liberal traditions of Kenya's media – which robustly holds the government to account – are still dominant.
Many of China's media programs and investments will yield results in the long term rather than the short term. Dozens of journalists have been flown to China on one-month "training" programs or two-week cultural-exchange visits. Xinhua, the Chinese new agency, now has the largest foreign correspondent network across Africa, giving it access to excusive grassroots stories. In Kenya, an African edition of China Daily appears regularly on the streets, while CGTN, the television service, is beginning to get noticed – albeit slowly – for its robust news bulletins and engaging documentaries. 
Is China pursuing a coherent strategy to deepen engagement in the African media scene?
In the five years after 2000, when China began its push into Africa's media industry, there seemed to be no coherent strategy to win influence and bolster the country's media engagement. Initiatives were mainly pushed by individual Chinese representatives, such as the Xinhua Chief in Nairobi, who cultivated friendships with editors and prominent columnists. Through his efforts, for instance, the Nation Media Group was persuaded to accept a satellite dish to receive news and TV footage about China as a way of countering the company's decades-old affinity to western news agencies.
In the past decade, the assault has become aggressive, methodical and well-funded. Dedicated officials were posted to Nairobi and were so keen that, at one stage, they offered to buy shares in the Standard Media Group, the country's oldest media company, on learning it was trying to raise funds for a recapitalization. They exploited the poor financial health of local media, the result of digital disruption, and directed lavish ad spend at media outlets willing to give China sympathetic coverage.
What reaction would you hope to see from Europe and the USA in the face of these trends?
The EU and the USA should step up their professional training partnerships with local media, especially with programs that fill real skills gaps in the industry. They should enable local newsroom operatives to learn from EU and US media enterprises that have transformed their newsrooms and succeeded with new business models. Secondly, they should help with direct technical support to local media struggling to survive the digital disruption. Many of these see the need to reinvent themselves, but lack the knowledge, financial muscle and leadership resources to make this vital transition.
Interview conducted by Gerrit Wiesmann
More on the topic: Joseph Odindo was a participant in a web seminar on China's role in the African media landscape hosted by MERICS and the Konrad Adenauer Foundation this Thursday. A recording will be available here soon.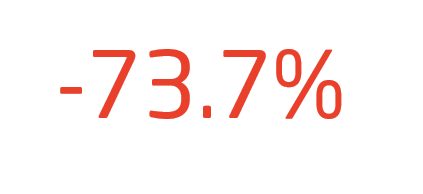 Airline bookings for China's Lunar New Year travel season have plunged 73.7 percent compared to 2019 as of January 19. The national holiday is usually the busiest time of the year and the world's largest mass migration with hundreds of millions travelling home to celebrate the New Year. With Covid-19 cases rising, the government has urged people to refrain from travel this year. Those travelling anyways have to present a negative Corona test. (Source: ForwardKeys via Reuters)
REVIEW: China: The Bubble that Never Pops, Thomas Orlik (Oxford University Press, 2020)
Towards the end of China: The Bubble that Never Pops, Thomas Orlik coins the term "Sinophrenia" and defines it as "the simultaneous belief that China is about to collapse and about to take over the world." In many ways, this commendable book is the dramatization of one person's quest to avoid the pitfalls of such impaired thinking. He documents China's recent history of economic problems (many self-made) and successive regimes' often (though not always) imaginative responses. If you are looking for simple answers, don't read this book.
The bubble Orlik prods is that of China's huge commercial, household and government indebtedness. It has ballooned to three times the size of the country's economy over the past dozen years, the result of China switching its prodigious domestic savings to funding domestic investment rather than lending them abroad to generate exports. Countries in similar straits were Japan in 1991, South Korea in 1997, the USA in 2008 – and there quickly followed, respectively, the so-called Lost Decade, the Asian and then the global financial crisis.
But Orlik looks at these and the half-dozen domestic economic crises China has faced since 1989 and concludes "that doesn't mean a crisis is imminent." Apart from China's sheer size as a market and Beijing's second-to-none efforts to move "up the development ladder," the country's savings rate remains very high and capital difficult to export. Despite a rising level of bad loans (thanks also to Covid-19), the funding base of China's banks is solid in a way it was not in Japan and South Korea and at Lehman Brothers as investors were able to take flight.
Orlik worked in China as a journalist and his exposure to events and decision-makers obviously forged respect. He reminds of the inevitabilities critics postulated over the decades. A rising middle class would lead to regime collapse, but the Communist Party "broadened its church" to include the new rich. He sees similar flexibility in managing vital facets like "the ups and downs" of real estate and current-account (non-)opening. China is an emotive issue for many, Orlik admits, but it would be useful for them "not to see China through a red mist."
Review by Gerrit Wiesmann, Freelance Editor
MERICS' Top 3
International relations:
Politics, society and media:
Economy, finance and technology: