picture alliance / CFOTO | CFOTO
MERICS Briefs
MERICS China Essentials
Challenges mount ahead of Party Congress + Xi's return to the global stage + US stock-market listings
In this issue of the MERICS China Essentials we cover the following topics:
Lockdowns, heatwaves, shortages – challenges mount ahead of Communist Party Congress 
Xi prepares for his return to the global stage
Chinese companies can retain their US stock-market listings – for now
Long-awaited UN Xinjiang report confirms wide-spread rights abuses
Review: Innovate to Dominate: The Rise of the Chinese Techno-Security State by Tai Ming Cheung 
Heatwaves, drought and food, water and electricity shortages are flanking ongoing Covid-19-lockdowns as challenges Xi Jinping has to deal with as the National Congress of the Chinese Communist Party (CCP) approaches. In contrast to his vision of "common prosperity," household incomes as well as small and middle-sized enterprises are under pressure. Some local government coffers are running low, raising the question of who will pick up the tab to help them. This could undermine trust in the party state at a time in which the CCP is banking on popular support.  
More than 260 Chinese weather stations recorded their highest-ever temperatures when an intense heatwave swept over large parts of China. The extreme heat also caused severe drought, shrunk rivers and lakes and hit hydropower production along the Yangtze River. Wuhan, Hangzhou, Shanghai, Suzhou, Nanjing and other big cities introduced measures to limit electricity usage – and social-media users reported a string of deaths in workplaces and homes as a consequence of high temperatures and limited electricity supplies to combat the heat. 
Although temperatures have cooled slightly, food-supply issues and water and electricity shortages look set to continue. China's rice harvest, which typically runs from September to November, is expected to be hit hard. The global food crisis and commodity-price rises will make it difficult for Beijing to import replacement grain, but it has recently massively built up its reserves. China has been criticized for hoarding grain and contributing to global price hikes that started after Russia invaded Ukraine. It will be interesting to see whether Xi will feel pressure enough to tap the country's huge grain reserves.
---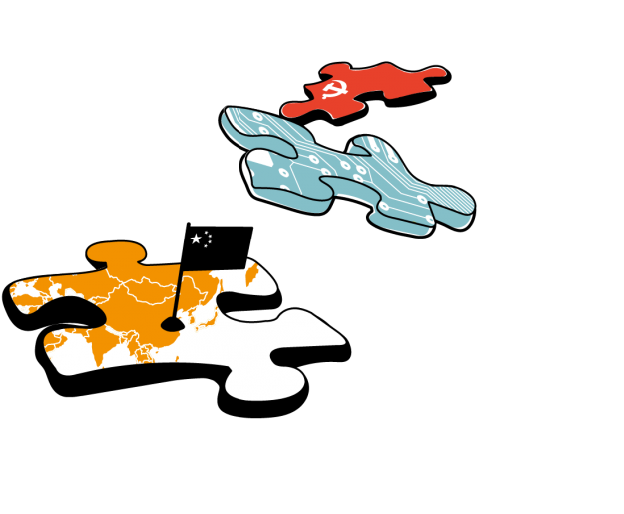 You are reading a free excerpt from the September 08, 2022 issue of our MERICS China Essentials. Become a subscriber to get access to all contents. Find out more about our subscription packages here.
---
In addition, hard lockdowns to contain Covid-19 continue to impact the economy and people's livelihoods. Some 33 cities with over 65 million inhabitants are currently in lockdowns that look unlikely to be relaxed in the near future. The densely populated mega-city Chongqing experienced a particularly difficult month as extreme heat, drought and electricity shortages amplified the effects of ongoing Covid control measures. China's strict zero-Covid policy limited options for relief efforts when a 6.6 magnitude earthquake hit a rural region of Sichuan Province west of Chongqing. 
MERICS analysis: "Ahead of the party congress, the CCP leadership is faced with multiple stressors affecting China's growth, social development and citizens' welfare," says Katja Drinhausen, Head of MERICS' Politics & Society Program. "Only a year after Xi declared victory over absolute poverty, China is facing the risk of a backsliding if the government fails to provide emergency funds, tax relief and other substantial forms of support."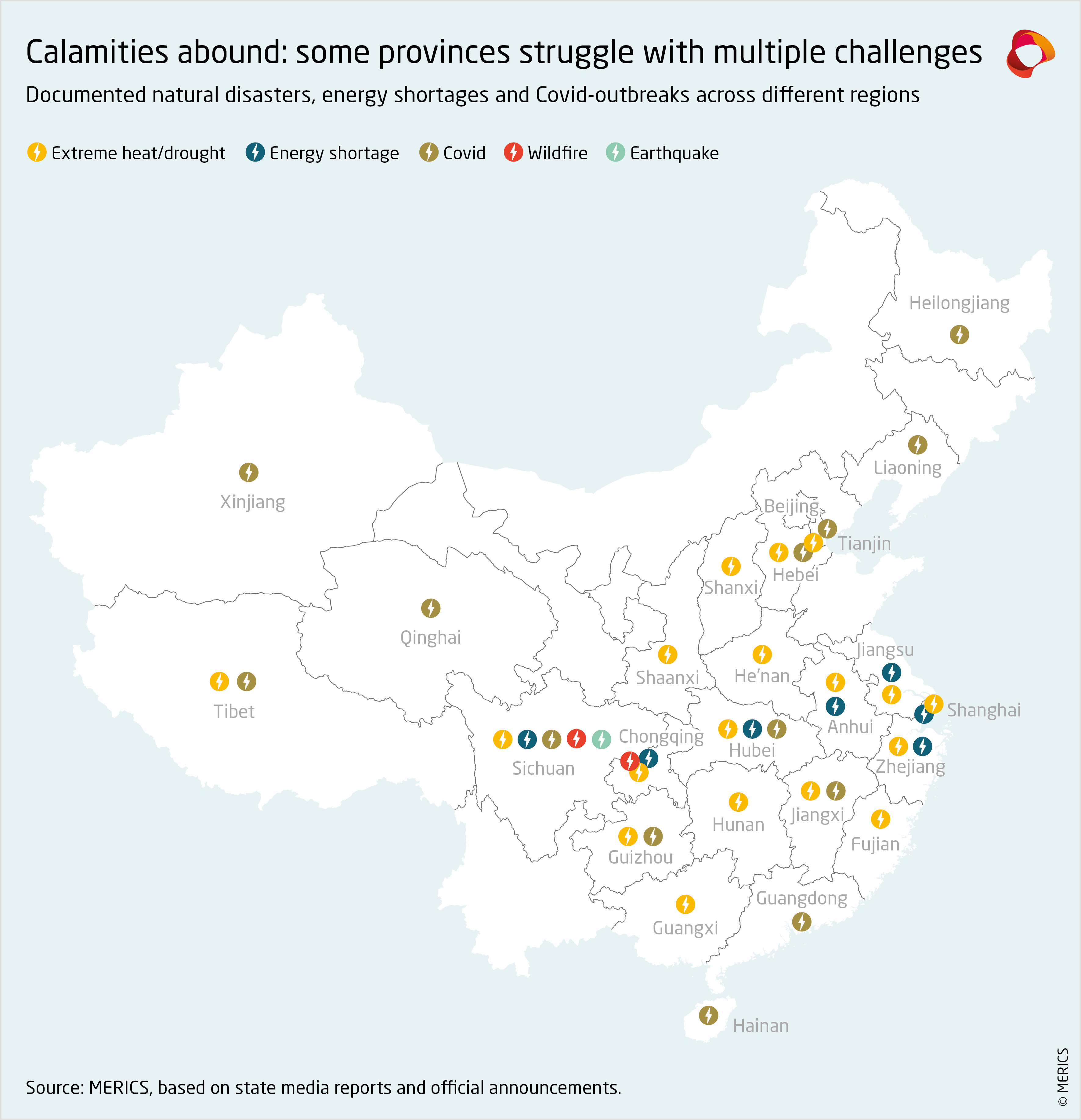 Media coverage and sources:
1,100
This is the number of cyberattacks which Chinese internet security experts claim the US National Security Agency (NSA) launched in June alone on the Northwestern Polytechnical University. The Xi'an-based institution, which develops weapons for China's military, was said to be one of many Chinese cyber-targets that have recorded tens of thousands of attacks by the NSA's Office of Tailored Access Operations. Western cybersecurity companies and governments have long relied on naming and shaming Chinese state-sponsored actors they accuse of cyberattacks. In a similar fashion, China has in recent years become increasingly vocal about alleged US government-controlled cyberattacks on Chinese institutions. (Sources: Vice, CVERC, Pangu Lab)