picture alliance / Zhai Huiyong / Costfoto | Zhai Huiyong / Costfoto
MERICS Briefs
MERICS China Industries
Light industry + metrology + high-tech SMEs
In this issue of the MERICS China Industries we cover the following topics:
China to promote light industry innovation for greater global market share 
Measuring up to the competition: Metrology becomes a tool for self-reliance  

A spate of new policies support high-tech SMEs

Core technologies at the heart of 14th Five-Year Plan for renewable energy

Vocational training plan seeks to avert skilled labor crisis 
You can read a free excerpt of our latest MERICS China Industries below. 
1. China to promote light industry innovation for greater global market share 
At a glance: Five government agencies led by the Ministry of Industry and Information Technology (MIIT) outlined plans to promote growth in the light industry sector – manufacturing of household appliances, chemicals for domestic products, plastic products, batteries, etc. Among the core goals to achieve by 2025 are: 
Ensure the value-added growth rate of light industry keeps pace with the average national industrial rate 
Draft innovation roadmaps in key areas and support R&D in key technologies, such as high-speed motors, high-efficiency heat exchangers and smart control technology for household appliances 
Modernize the industrial chain and build a batch of smart manufacturing demonstration factories 
Reduce energy consumption, carbon emissions, and major pollutant emissions per unit of industrial value-added 
MERICS comment: Light industry is a key part of the Chinese economy. It accounts for 17.5 percent of revenue in the manufacturing sector and employs 35 million people. China has developed into a key sourcing cluster for light industry goods. But the sector now faces challenges in the form of rising labor costs, with fewer and fewer people interested in factory work. To counter this and retain China's strong position, officials are now promoting industrial upgrading, greening and innovation. 
---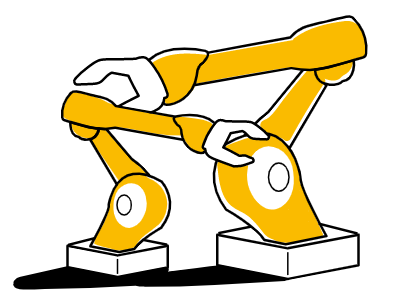 You are reading a free excerpt from the July 6, 2022 issue of our MERICS China Industries Brief. Become a subscriber to get access to all contents. Find out more about our subscription packages here.
---
The government's push to upgrade manufacturing should increase demand in China for foreign high-end equipment. We will likely see more foreign firms localize their operations in China to secure a piece of the pie. But the push will also intensify competition between European and Chinese manufacturers. Chinese firms will have a particular advantage in emerging markets thanks to their price competitiveness. 
Chinese companies are also likely to engage in acquisitions and outbound investment as part of their strategy to adopt more advanced production methods and secure access to foreign markets. Trade in this sector has previously been subject to tariffs. For example, the EU imposed duties on Chinese electric bikes in 2019. By producing locally, companies can insulate themselves against such market access barriers. 
---
Article: Guiding Opinions on Promoting the High-quality Development of Light Industry (五部门关于推动轻工业高质量发展的指导意见) (Link)
Issuing bodies: MIIT, MOHRSS, MEE, MOFCOM, SAMR
Date: June 17, 2022
2. Measuring up to the competition: Metrology becomes a tool for self-reliance  
At a glance: Six senior policymakers and company leaders have commented on the State Council's 15-year Metrology Development Plan (the science of measurement), released in January 2022. Led by a statement from a deputy director of China's State Administration for Market Regulation (SAMR), the commentaries underline the importance of metrology to foster industrial upgrading and technological self-reliance. Key targets of the State Council's plan for 2035 include:  
Establishing an advanced measurement system based on quantum measurement and a national industrial metrology database  
Breaking through technological bottlenecks in metrology instruments and equipment, especially in new technologies such as quantum chips, the Internet of Things or AI 
Cultivating domestic metrology companies with core technologies and high competitiveness  
Building national industrial measurement and testing centers in strategic emerging industries to support advanced manufacturing