picture alliance / ASSOCIATED PRESS | Andy Wong
MERICS Briefs
MERICS China Essentials
Preview: The 20th Party Congress
In this issue of the MERICS China Essentials we cover the following topics:
Xi stands to replace two fifths of top leadership at five-yearly CCP Congress
Politics and society – heavy on anti-corruption, but light on women's rights 
Economics – securing the economy against risks both foreign and domestic 
Foreign relations – Xi's choice between an aggressive and a softer approach
Science and technology – defense-industry veterans set to climb the Party ladder 
Profile: Ding Xuexiang – one of Xi's most trusted aides bound for CCP's top body
Xi stands to replace two fifths of top leadership at five-yearly CCP Congress
Next to being installed as General Secretary for a historic third five-year term, Xi Jinping looks set to use the Chinese Communist Party's National Congress, which starts on October 16, to install a string of younger loyalists in the Party's two highest organs. If the rule of retiring at 68 still counts for all leaders in the 25-member Politburo and its currently seven-member Standing Committee except the General Secretary, Xi will be able to promote at least ten rising stars into the Politburo. Two of them can be elevated yet further into the Standing Committee.
The more fresh faces Xi can bring on board, the firmer his grip on the CCP will likely become – and the more ready he might be to begin signaling which of these cadres might succeed him, possibly as early as the next CCP Congress in 2027.   
---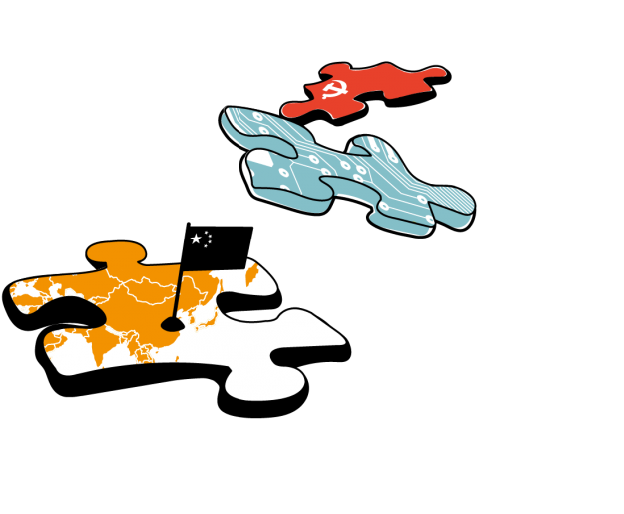 You are reading a free excerpt from the September 22, 2022 issue of our MERICS China Essentials. Become a subscriber to get access to all contents. Find out more about our subscription packages here.
---
It is a sign of Xi's power that predictions about the 20th five-yearly congress are harder than in recent memory. Speculation about which cadres will be elevated mid-October has been rife for months, but there is plenty of room for surprises. By aiming for a third term as General Secretary at the age of 69, Xi has rewritten the political rules of the last 20 years – or at least those relating to himself. But it is important to remember that at least the age-limit was established in 2002 to edge out certain members of the leadership. 
The most enduring constant of CCP leadership transitions has always been personal power – and Xi surely has enough of that to reset the younger norms unchallenged and to define the next Politburo and its Standing Committee very much on his terms. 
But Xi's refreshed top team of (probably still seven) Standing Committee members, in particular, will not have time to rest on its laurels. "Common Prosperity" – the CCP's quest to reduce income inequality and the social ills of unchecked growth – has been billed as the Congress' theme, making it interesting to see how Xi will align the customarily celebratory language of his "work report" with warnings about "unseen challenges". 
That's because China's social and economic situation is bleak. Crisis mode has become the new normal and the lockdowns of Xi's zero-covid policy have raised the pressure for more structural changes to social welfare and fiscal support for corporate and public coffers. 
MERICS analysis: "Setting the tone for the next five years, Xi will use his opening speech to double down on his policy pillars of ideology-driven politics, more authority for the Party, and more international clout and self-reliance for China," said Nis Grünberg, Lead Analyst at MERICS. "While the CCP's National Congress will be a coronation ceremony for Xi and his ideology, the country faces the toughest challenges in decades. Although millions are in lockdown and socioeconomic issues are piling up, the party's message will be one of triumph."
METRIX
30 million
This is the number of people in China that will be locked down as Xi Jinping addresses the CCP's National Congress. Based on official information about areas in lockdown, MERICS estimates that around 12 million people are under strict lockdown across China, while another 18 million are in semi-lockdown, with public gathering-places closed and regular testing mandated. Yet a change to the zero-Covid strategy is not on the horizon, as Xi fears that opening-up could quickly overwhelm the county's healthcare system.