picture alliance / EPA | HOW HWEE YOUNG
MERICS Briefs
MERICS China Essentials
Taiwan + Women's rights + Global internet architecture
In this issue of the MERICS China Essentials we cover the following topics:
China's tone regarding Taiwan becomes noticeably more aggressive
Brutal attack on women in Tangshan shocks China
China's foreign capital inflows recover amid global volatility
China has another go at establishing an authoritarian internet architecture
Profile: Ma Xingrui – Xinjiang's versatile Party Secretary is set for promotion this fall
Over three months after Russia attacked Ukraine and amid rising US-China tensions in the Indo-Pacific, Beijing's tone regarding Taiwan has become even more aggressive. Chinese Defense Minister Wei Fenghe used the Shangri-La Dialogue on Asia-Pacific security, held in Singapore from June 10-12, to deliver a combative address about geopolitical dynamics in the Indo-Pacific. He reserved his harshest words for Taiwan and for the United States' "power politics".  Just days after US President Joe Biden said that the US would respond militarily if China attacked Taiwan, Wei proclaimed that China "will not hesitate to fight" if anyone dared to help Taiwan "secede" from China.
---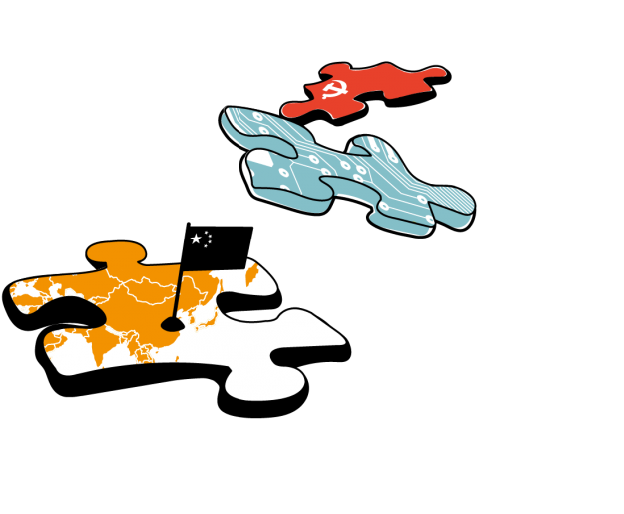 You are reading a free excerpt from the June 16, 2022 issue of our MERICS China Essentials. Become a subscriber to get access to all contents. Find out more about our subscription packages here.
---
The following day, China's Foreign Ministry took up the issue of Taiwan again during its regular press conference. Spokesperson Wang Wenbin claimed that the Taiwan Strait cannot be designated international waters, as China has "sovereignty and jurisdiction over the Taiwan Strait". These claims have apparently been repeated by Chinese officials in meetings with US counterparts, according to media reports. This harsh rhetoric and military pressure on Taiwan – which may extend to China attempting to block foreign military vessels from entering the Taiwan Strait – are signs Beijing is preparing for the eventuality of taking the island by force, should it decide red lines have been crossed.
While China has gone to great lengths to deny any connections between its steps regarding Taiwan and Russia's attempt to seize its southwesterly neighbor, Beijing will have been watching Moscow's invasion of Ukraine closely for any lessons it may distill for its own plans for Taiwan. The war in Eastern Europe will have underscored the key importance of preventing other powers from getting involved, either by achieving a fast victory or by blockading Taiwan to prevent the arrival of Western supplies or reinforcements. China's claims regarding the legal status of the Taiwan Strait seem like an attempt to draw a new red line and create facts on the ground to this effect.
MERICS analysis: "Wei's comments are not a sign that an invasion of Taiwan is imminent, as this is still an outcome that the Chinese leadership would ideally like to avoid," said Helena Legarda, Lead Analyst at MERICS: "It is likely that the People's Liberation Army (PLA) will want to revise its war scenarios for Taiwan based on lessons from the war in Ukraine. This will take time. But current trends suggest that Beijing is increasingly likely to resort to military means in the mid-term, given the failure of repeated attempts to convince Taiwan's successive governments and population to 'reunify' with China. It does appear to be laying the ground for such an attack."
Media coverage and sources:
60 million
Up to 60 million online followers of Chinese influencer Li Jiaqi inadvertently caught a glimpse of one of the most censored issues on China's internet – the Tian'anmen Square crackdown of 1989. As human rights advocates around the world commemorated the tank-led crushing of the protests on June 3-4, 1989, Chinese censors were busy keeping China's internet clean of any unwelcome references to the events. On June 3, one of their targets was Li, whose livestream was abruptly cut off when he appeared to show a tank-shaped cake on screen. Although the film clip was apparently not meant as a protest, Li's whereabouts remain unknown. Under the pressure of constant censorship, memory of Tian'anmen is gradually fading in China. But according to reports, at least a part of his young viewers used virtual private networks to research the crackdown. (Source: Reuters)