picture alliance / AA | Dursun Aydemir
Global Challenges 2021: Decoupling, climate, connectivity
Accompanying our MERICS China Forecast 2021 event, MERICS experts wages a look at three global challenges in 2021, namely decoupling and the evolution of multilateralism, cooperation and competition in the climate crisis, and the development of connectivity in a world plagued by a pandemic. For every section we are proud to introduce a very accomplished and knowledgeable guest.
Our first guest is the Honorable Kevin Rudd, CEO and President of the Asia Society, and President of the Asia Society Policy Institute. Mr. Rudd served as Australia's 26th Prime Minister (2007-2010, 2013) and as its Foreign Minister (2010-2012). He is one of the leading international authorities on China that remains active in second-track diplomacy. In our conversation we discussed the issues linked to politicization of international economy and the prospects for adjustment of the multilateral system in the year ahead.
Our second guest is Isabel Hilton, the CEO and Editor of China Dialogue, a fully-bilingual non-profit focused on the environment and climate change. Ms. Hilton holds two honorary doctorates and was awarded the Order of the British Empire for her contribution to raising environmental awareness in China. We talked about China's efforts in combating the climate crisis and the challenge of developing an effective international framework on this issue.
Our final guest is Jonathan Hillman, a senior fellow with the CSIS Economics Program and director of the Reconnecting Asia Project. He is one of the leading voices commenting on China's Belt and Road Initiative and has recently released his first book "The Emperor's New Road: China and the Project of the Century". Together, we discussed the evolution of the geopolitical connectivity competition and the relevance of the Indo-Pacific region within this context.
The interviews were led by our analyst Grzegorz Stec.
For the more on the topic you can visit the MERICS China Forecast 2021 website or download the full survey results as PDF.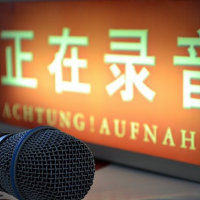 Kevin Rudd, Isabel Hilton and Jonathan Hillman on global challenges in 2021
Podcast Guest(s)
CEO and President of the Asia Society
CEO and Editor of China Dialogue
Senior Fellow with the CSIS Economics Program