Kai Strittmatter: Authoritarian governance vs. dynamic development
The politics of everyday life in China are paradoxical, a country governed by an authoritarian state that has experienced major economic and social development. Kai Strittmatter, correspondent for the Süddeutsche Zeitung, discusses this contrast in an interview with Ruth Kirchner.
Please note this podcast is only available in German.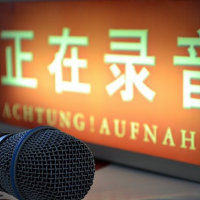 Kai Strittmatter: Authoritarian governance vs. dynamic development