Damian Dovarganes / AP Images
Matt Ferchen: US-China relations after the US presidential election
From a highly publicized trade war to assigning blame for the coronavirus pandemic, US-China relations have loomed large during the Trump presidency and have worsened over time. With a new administration under president elect Joe Biden taking charge in January 2021, what will change and what will remain the same? 
Head of Global China Research at MERICS, Matt Ferchen, joins MERICS Experts to assess the prospects for change in US-China relations under a future Biden administration. He recently authored two opinion pieces – on divergent views in Washington on US policy towards China and Chinese perceptions of the US being in decline – as well as a working paper on a US response to the Belt and Road Initiative.
Johannes Heller-John, Communications Manager at MERICS, led the interview.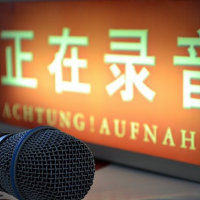 MERICS Experts 114 - Matt Ferchen_US-China relations.mp3