picture alliance / Artyom Ivanov/TASS/dpa
Who is the CCP? China's Communist Party in infographics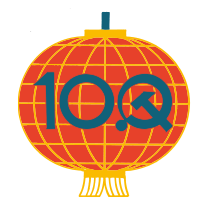 As China's Communist Party approaches its 100th anniversary this summer, our infographic series explores the CCP's membership structure. In the coming months, you will find more MERICS publications on the topic on this dedicated website, for example a new short analysis titled "The powerful centenarian: China's Communist Party turns 100".
The CCP has grown steadily and now comprises around 6.5% of the Chinese population. In an attempt to increase the "quality" of its members, the CCP raised membership requirements. This led to a decrease in the annual number of new members admitted since 2012.
Although the number of annual applications has decreased, millions of Chinese are still applying for party membership every year.
Although the overall age profile of the party is only changing slowly, the CCP like the population as a whole is growing older.
The drive to increase member "quality" is showing results. Applications by younger academics are favored, while workers and farmers, once the CCP's backbone, are decreasing in numbers.
Women remain underrepresented. Although the number of female members is rising, there are almost no women in the party elite. Currently only one woman, Sun Chunlan, holds a position in China's central party administration.
The path to CCP membership is not easy. Application has become a multi-year vetting process and most applicants make several attempts before they are accepted. Xi Jinping himself is said to have applied 10 times.
The CCP is pushing its organization deeper into the economy. Any organization with three or more CCP members has to establish a party group – and most companies have done so by now. CCP representation and mobilization at grass-roots level and in private companies is likely to grow even more under Xi Jinping.