MERICS Web Seminar: Presenting the latest MERICS Paper on China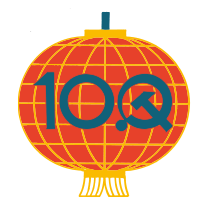 As it approaches its 100th anniversary in July, the Chinese Communist Party (CCP) appears stronger and more confident than ever. In the latest MERICS Paper on China "The CCP's next century: expanding economic control, digital governance and national security" our experts cover three key aspects of CCP governance: the integration of the economy under politics, the role of digitalization and the new foreign policy paradigm that puts China's national security first. In this web seminar the authors presented their analysis and were joined by seasoned China experts for an inspiring discussion.
The 90-minute event was divided into three brief sessions.
Session 1: Party-state capitalism under Xi: aligning the economy with political objectives
Input by MERICS Senior Analyst Nis Grünberg
Comment by Meg Rithmire, F. Warren MacFarlan Associate Professor in the Business, Government, and International Economy Unit at Harvard Business School
Session 2: The CCP in 2021: smart governance, cyber sovereignty and tech supremacy
Input by MERICS Senior Analyst Katja Drinhausen
Comment by Rogier Creemers, Assistant Professor in Modern Chinese Studies comment at Leiden University
Session 3: China's new international paradigm - Security first
Input by MERICS Senior Analyst Helena Legarda
Comment by Wolfgang Niedermark, Member of the Executive Board at BDI - The Federation of German Industries
To wrap it up, Mikko Huotari, Executive Director, MERICS and the commentators discussed the implications of China's increasingly assertive engagement in systemic competition and answer questions from the audience.
Claudia Wessling, Director Communication and Publications at MERICS, moderated the event.